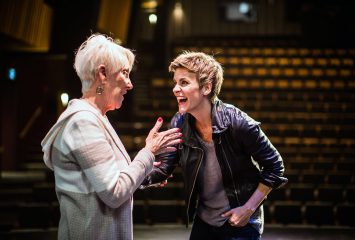 An American Airlines pilot got diverted on 9/11, and her story has landed on Broadway.
In-house interior designers are decor-minded gatekeepers of the TCU look.
Chairs across campus create a welcoming environment and add flair to decor.
Students gain real-world experience with library redesign.
Themes of lauded film Hidden Figures linger as conversations about gender bias continue, especially in STEM fields.
Skip Hollandsworth, in his nearly 30 years of writing, has chronicled the best and worst of the Lone Star State.
The all-male choral group aims to leave a legacy through song.
The sports writer's ultimate road trip records the sights, sounds and smells of the Lone Star State's legendary football culture.
The art professor is acting as an Arctic ambassador and filmmaker after his 19-day residency in the Far North.