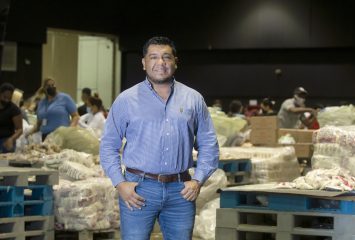 John "Chris" Farley '96 RM, assistant director of the Ranch Management Program and Southwestern Exposition and Livestock Show professor, talks old ranches and new frontiers.
Campus News: Alma Matters | Topics: Ranch Management
Alliance provides economic incentives to encourage farmers and ranchers to use sustainable practices.
Features | Topics: Ranch Management
It was founded to develop a program that combined hands-on experience and practical business principles.
Features | Topics: Ranch Management
Century-old live oaks shelter the white clapboard Welder family ranch house and the fragrance of magnolias hangs in a breeze-less June morning. It's barely 10 a.m. and already in the low 90s as …
Features | Topics: Ranch Management