Where Are They Now … Basketball star Carol Glover '88
In the 1980s, she helped run Women's Basketball's offense. Today, at Balcom Agency, they call her "The Champion of Wow."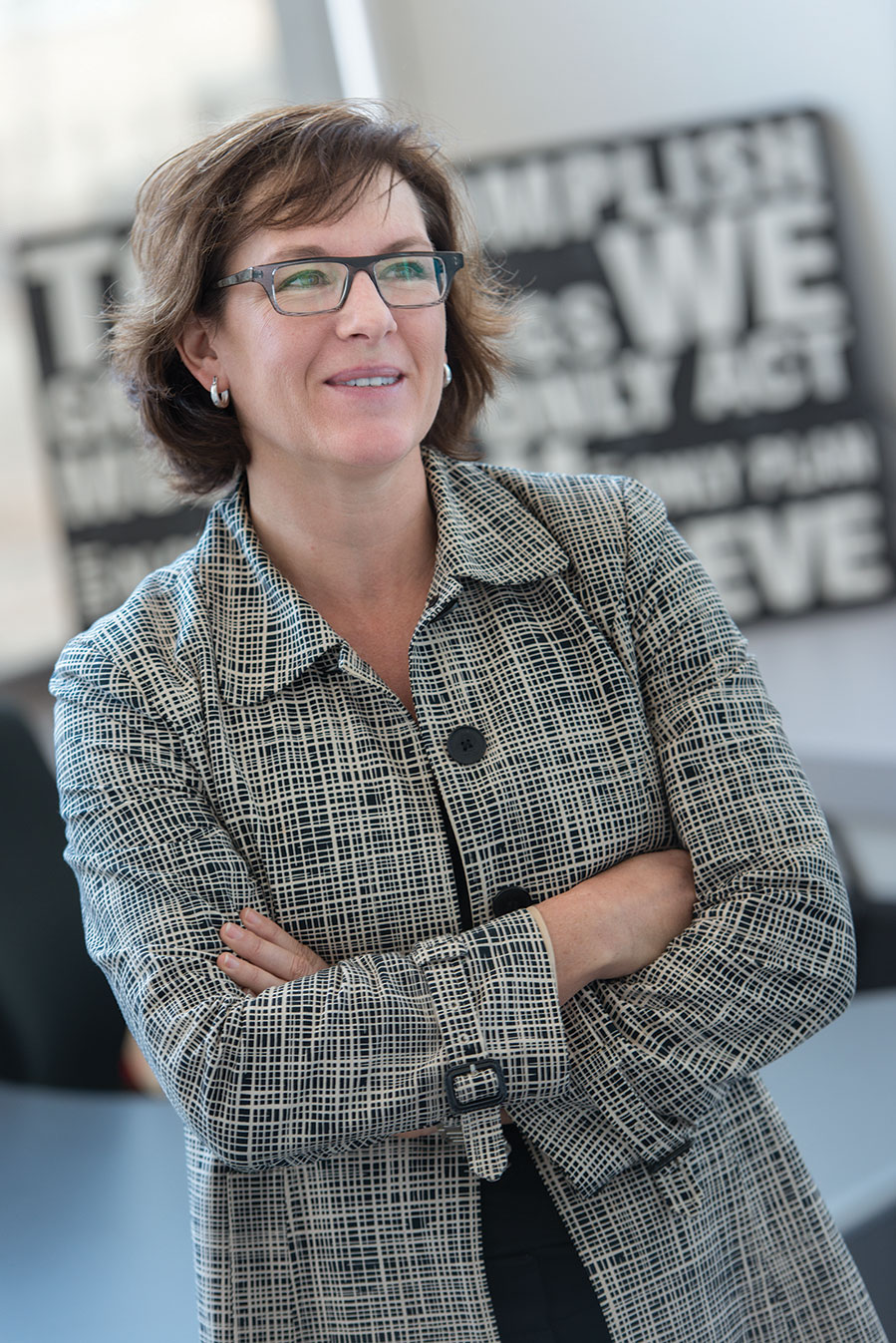 Where Are They Now … Basketball star Carol Glover '88
In the 1980s, she helped run Women's Basketball's offense. Today, at Balcom Agency, they call her "The Champion of Wow."
As a shooting guard on Fran Garmon's Lady Frog basketball teams from 1984 to 1988, Carol Glover '88 was an outside scoring threat. Her three-point shooting percentage of .545 in 1986-87 is still the best in one season in program history. She also went on to coach as a graduate assistant for a season.
Today, Glover serves as creative director for Fort Worth's Balcom Agency, the city's largest advertising outifit, and as an adjunct professor of advertising at TCU. In June, she won the American Advertising Federation – Fort Worth's Silver Medal Award, a prestigious industry honor conferred on ad professionals who show both leadership in the community and exceptional creative abilities.
Are there similarities between succeeding on the court and in the advertising world? Glover says yes.
Congratulations on your award from the American Advertising Federation. How does your approach to advertising set you apart from others in the industry? I love the process of advertising – talking to clients about their challenges, working through strategies that make the most sense and then creating the big ideas that truly connect with a brand's consumers. I also enjoy igniting that same passion in our team at Balcom.
You studied journalism and English at TCU. How does what you learned in academia apply to the creative work you do in advertising? How do the disciplines differ? As a journalism major, I learned to find the human story in news, while as an English major, I learned to understand human nature through stories. Both perspectives have helped me develop impactful creative work because storytelling is at the heart of great advertising.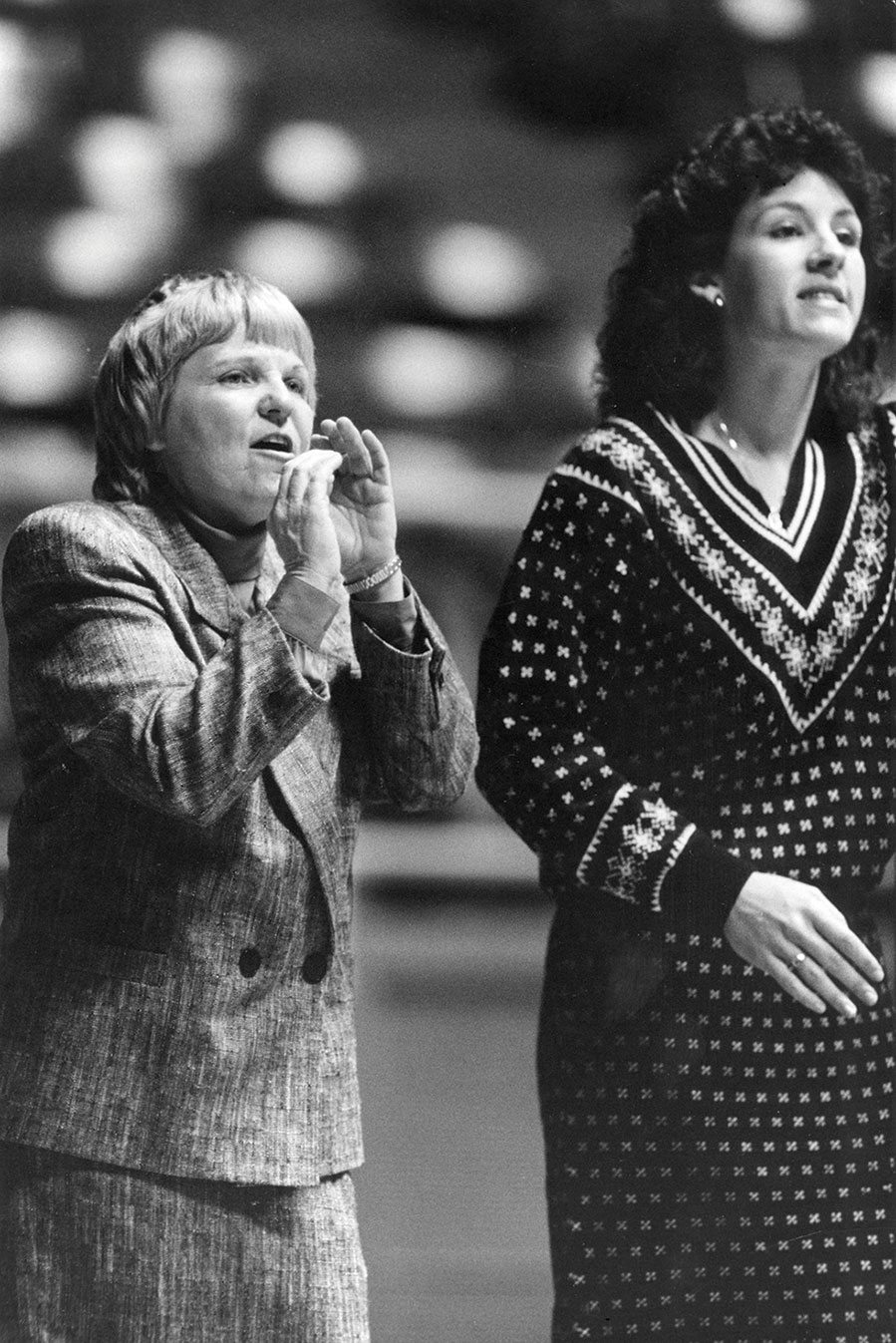 What sort of wisdom do you give to your Creative Communications students at TCU? Teaching a creative course can be challenging. Most students are afraid they aren't creative or, at least, aren't creative enough. So at the beginning of each semester, I tell the students two stories.
One is about a very hot project that came up while I was working as a young copywriter at my first ad agency. We literally had one day to create an entire campaign, so an all-hands-on-deck brainstorming session was called. Adrenaline was running high and people started throwing out ideas right and left. But every time an idea hit the air, a guy at the end of the table would grunt, or shake his head, or tsk or roll his eyes. Pretty soon the room got really, really quiet. All we could hear was the clock ticking.
The second story is about a long-lost island where every one is naked. It's been that way for generations, so no one thinks twice about it — until one day a canoe slides up on the beach and several fully dressed people step out. The clothes wearers start gaping and pointing at the naked islanders. The islanders immediately become self-conscious and start reaching for the nearest palm fronds.
I ask the students what the two stories have in common, and then I let them know the one course requirement that isn't on the syllabus: we all have to be naked, not letting any judgments make us put our clothes back on. I'm not sure that's "wisdom," but it does seem to break the ice and give them the courage to step outside their comfort zones.
You are the co-author of Writing for Media Audiences: A Handbook for Multi-platform News, Advertising and Public Relations. What advice did you give readers on how to effectively advertise in the digital age? Embrace technology. The combination of big ideas and sophisticated technology is the future of advertising. Technology can make advertising more relevant to the people who see it and much more efficient for advertisers. Best of all, advertisers know instantly what's working and what isn't.
What lessons from your days as a collegiate basketball player do you carry with you in your working life? The lessons I learned playing basketball at TCU have served me well in my work life. Discipline. Resiliency. Teamwork. Even the ability to withstand a hostile environment has proven useful in a few client meetings. I've always thought of advertising as a team sport, and over the years, I've been fortunate to play with and coach extremely talented people.