Horned Frog handmade
For personal items and TCU-themed gifts look no farther than artists and crafters.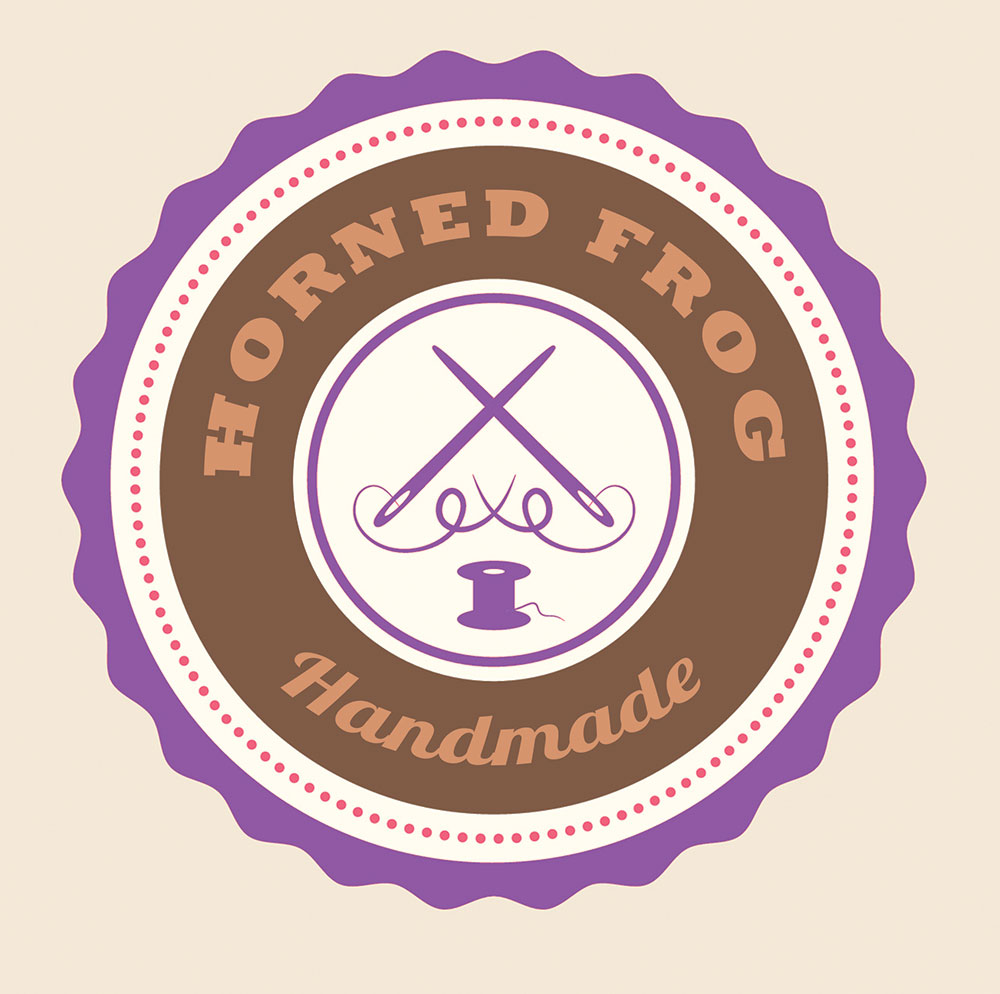 Horned Frog handmade
For personal items and TCU-themed gifts look no farther than artists and crafters.
For personal Horned Frog items, think outside the big box — some Frog fans have it made. We've scoured online marketplace Etsy.com to find unique TCU-themed gifts made with loving care by artists and crafters. Here are some of our favorites:
New Horned Frog family member Henry John Painter is wearing a hat by Warmestwishes2u on Etsy.com. Randi Livengood of Monaca, Pa., creates her own one-of-a-kind knitting and crochet patterns. She says if you don't see the exact piece you want, she'll work with you to make it. This design got a big thumbs up from SuperFrog himself, and it comes in adult sizes, too.
Texasgirldesigns on Etsy.com creates unique graphics on vintage dictionary pages. These would look great on a Frog's wall.
Lynda Chrysler's jewelry is handmade in her Fort Worth studio using two techniques: flameworking and fusing. She loves working with sterling and glass and creates all her own materials, with the exception of added Swarovski crystals, like the ones shown here. Chrysler teaches her techniques through TCU Extended Ed. Visit her shop: GlassArtTwins.
LetsEntertain is a North Texas-based shop that specializes in various TCU celebration-themed gift items. This Horned Frog Tail for your car proves you can have tailgate fun, even without opening the trunk.
Paula Blincoe Collins of Denton carved this one-of-a-kind sculpture honoring the historic Rose Bowl win by the TCU Horned Frogs. This piece is carved in brick can be used indoors or out. Paula creates custom orders. Her shop name is Paulaware.
New mom Shannon Coughline of Tallahassee, Fla., turned her firsthand experiences with baby burp cloths into a thriving sewing business with her hilarious, personalized college-themed burp cloths. (Another example we love: "I drool purple and white.") Find her at CoughlinCrafts.
Cheryl '74 and Ron Gordon of Burleson operate BestofbothWorlds on Etsy.com. Cheryl's a proud TCU alum and Ron is the creator of unique plasma-cut steel metal art in a range of Horned Frog designs. The one shown here is a wine caddy.
Heather Hamrick of Fort Worth paints on canvas – canvas shoes. She started Ink'd Up Kicks by designing a pair of Toms for herself and posting pictures on Facebook. Her shoes became a social media sensation. She paints any kind of canvas shoe. Search for InkdUpKicks.
ThePurpleFrogStore is a one-stop shop for a multitude of Horned Frog delights. Shown here: a seatbelt travel pillow made from soft "minky" material for children ages 4-12. The Purple Frog Store also features TCU clothing, bows and baby gifts lovingly made by Ellen Buck '01. Ellen's husband Brian makes large-scale TCU gifts, like tailgating wagons for kids!
CustomPlateArt4U is a St. Louis-based shop specializing in custom signs hand-crafted from license plates. The signs are mounted on wood and come in sizes to accommodate any phrase. Even Riff Ram Bah Zoo!
Know another source for specialty Frog creations? Share them with us at tcumagazine@tcu.edu.