Brite success . . . Melanie Harris Johnston '78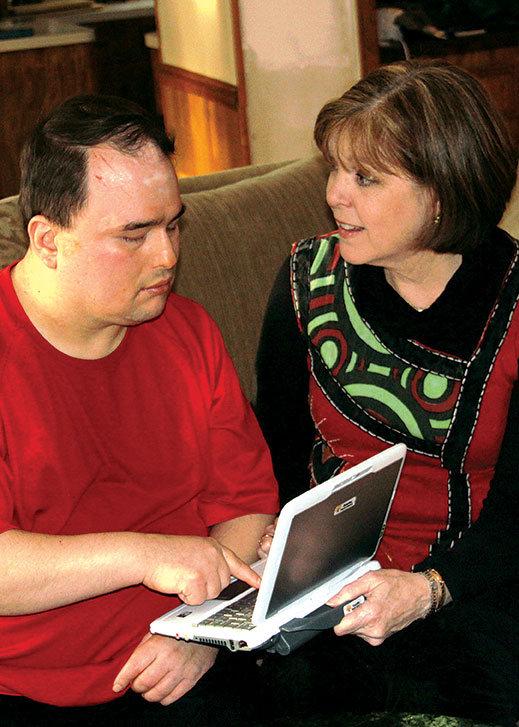 Brite success . . . Melanie Harris Johnston '78
Melanie Harris Johnston '78 was surprised when she was named the recipient of the prestigious 2013 Educator Award by the American Association on Intellectual and Developmental Disabilities (AAIDD). But she shouldn't have been. This honor is just the most recent milestone in Johnston's lengthy journey of helping people with disabilities — in particular, autism — to not only cope, but succeed.
After decades of working with some of the most severely disabled, she founded Brite Success LLC. It is an international consultancy based in the greater Houston area that provides help to both those afflicted and those who work with them: the professionals and family members. The name stands for Behavior, Readiness, Intervention, Training for Education Success.
"My career — my practice — has been focused primarily on what we call 'low-incidence' disabilities and autism," Johnston said. "Low-incidence disabilities are typically those who are the most impaired. So of all disabilities, they're the least known."
Johnston's innovative techniques used for her clients' difficult developmental and intellectual challenges have allowed her to climb to the top of her field, and given her countless opportunities to work with people across the country and around the world.
Among her professional collaborations has been autism-related work with long-running PBS broadcast icon Sesame Street.
"I got a call one day from Sesame Street," said Johnston. "And they said, 'We're trying to develop something on autism through the Sesame Workshop.' I said, 'Who is this, really?' But they were for real. So I had the opportunity to go consult with them.
"And they listened to me when I said, 'When we do technology and do the iPad, I want my guys to be able to do these particular things, and I don't care if they're age 3 or 33: They love Sesame. Can you do this for me?' And they have — they've added things into the next app they're doing, or the next book they're writing.
She says it's a "Wow' moment every time she walks into Sesame at Lincoln Center in New York, and listens to Bert and Ernie talking behind the wall.
"It's just such a neat thing that I get to do what I love. I feel very blessed."