Savory SaSo . . . Matthew Brennan '96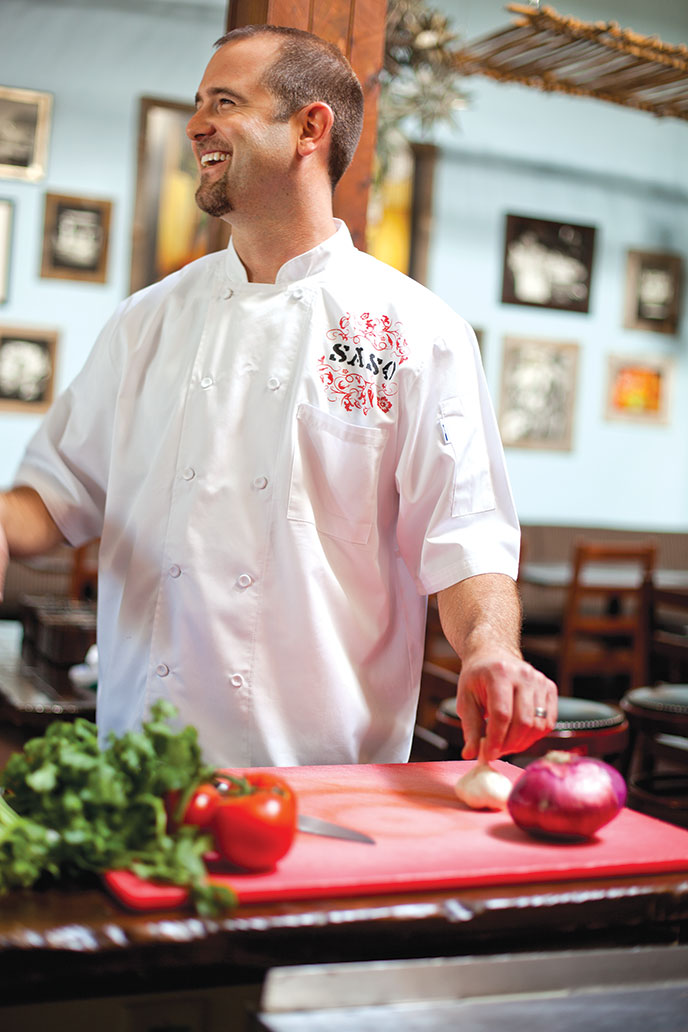 Savory SaSo . . . Matthew Brennan '96
When Matthew Brennan '96 wanted to solve a culinary problem, the answer came from Chicago, Texas and California. At least the flavors from those cities did.
Brennan, founder and CEO of SaSo, which sells sauces and marinades, says his love of cooking formed very early.
"Growing up in Chicago, it is a melting pot," Brennan says. "You have Indian, Czech food and Italian. There is also a Midwestern (love of) meat and potatoes."
The family move to Keller when Brennan was in middle school introduced the youngster to other types of meals. Spicier and bolder flavors became part of his diet. Brennan lived in California for a decade before moving to Denver a few years ago. "All natural and organic ingredients are big in California," he says. "So is the idea of eating locally and having fresh produce all year long."
Those influences helped Brennan create a group of sauces, including Chile Pequin Hot Sauce, Roasted Red Pepper Chipotle Sauce and Roasted Three Pepper Tomatillo Hot Sauce. A mentor who owns a production facility in Napa, Calif., helped Brennan take the sauces from his kitchen to store shelves. The sauces are available at Central Market, Whole Foods and a host of other retailers. Brennan hopes to have answered a basic need.
"A lot of people have a perception of what hot sauce is," Brennan says. "I am trying to change that perception. There seem to be two types of hot sauce — the mass produced sauces and the guys who are all about creating the hottest hot sauce ever. You put two drops on food and you can't eat it."
Brennan's goal is to provide sauces that can be used as a marinade, a topping sauce and a cooking sauce. "I hear people say, 'This isn't just hot … it has a lot of flavor.' That's exactly what I want to accomplish."