Featured Frog: Barry Davis '84
Finance major is now CEO of Dallas-based Crosstex Energy.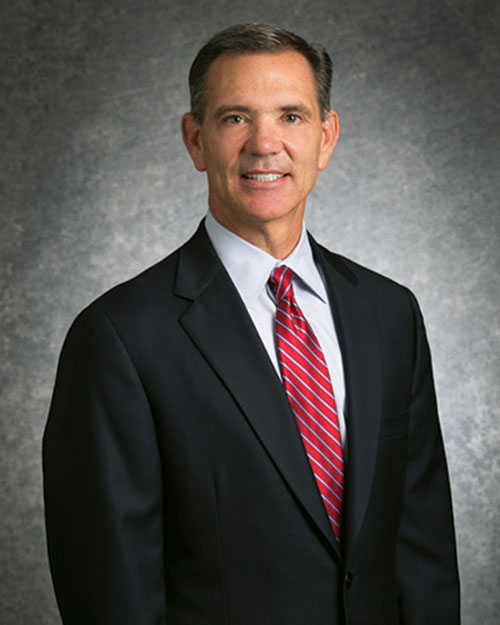 Featured Frog: Barry Davis '84
Finance major is now CEO of Dallas-based Crosstex Energy.
Barry Davis '84 is chairman, chief executive officer and president of Dallas-based Crosstex Energy Inc. He graduated from TCU in 1984 with a degree in finance.
How has the TCU Network benefited you in your career? My first job after college was with a mid-sized local bank owned and managed by a team with strong Fort Worth and TCU connections. That job, even as early as it was, inspired my career as I gained a good understanding of the fundamentals of finance, but more importantly I learned the value of relationships and working with good people.  In that case, fortunately it was Horned Frog people and that made it even better!
How has the Horned Frog community aided you in your work life? Crosstex is a company that has been built on a solid foundation of relationships.  I am often able to find a link back to a TCU person to open doors that would not otherwise be open.
Were you hired by a Horned Frog?  Yes.
Have you hired a Horned Frog?  Yes, several.  And we expect to continue doing so.  Our younger Horned Frogs are keeping the pipeline open to additional guys by bringing their favorite people to us as we have new opportunities.
What opportunities and tools did TCU give you to be successful in life?  Solid education in the fundamentals of business and finance; strong core values; and an appreciation for the value of relationships.
What is your current involvement with TCU?  I serve on the advisory board for the Neeley Entrepreneurship Center; Cheerleader for TCU baseball, the best program in the country!
Why do you stay involved and why do you think it is important to stay connected to your alma mater?  My wife Antoinette '84 and I are grateful for the education we received at TCU and the relationships we developed, especially the one we have with each other!  We've seen great and exciting things happen and believe the best days are ahead for TCU. So, we want to do anything we can to help that become a reality.
What is your message to the students of today?  Oh, an easy question since I get to practice doing this regularly with my daughter who's at TCU.  It's all about relationships.  Get to know your professors and you will do better now. Get to know your classmates and you'll do better now and later.  Doing life well with others is the key. Learn to do it and you will reap benefits for the rest of your life.  Maybe that was two messages!