Feature obit: Fred Alvin Taylor '48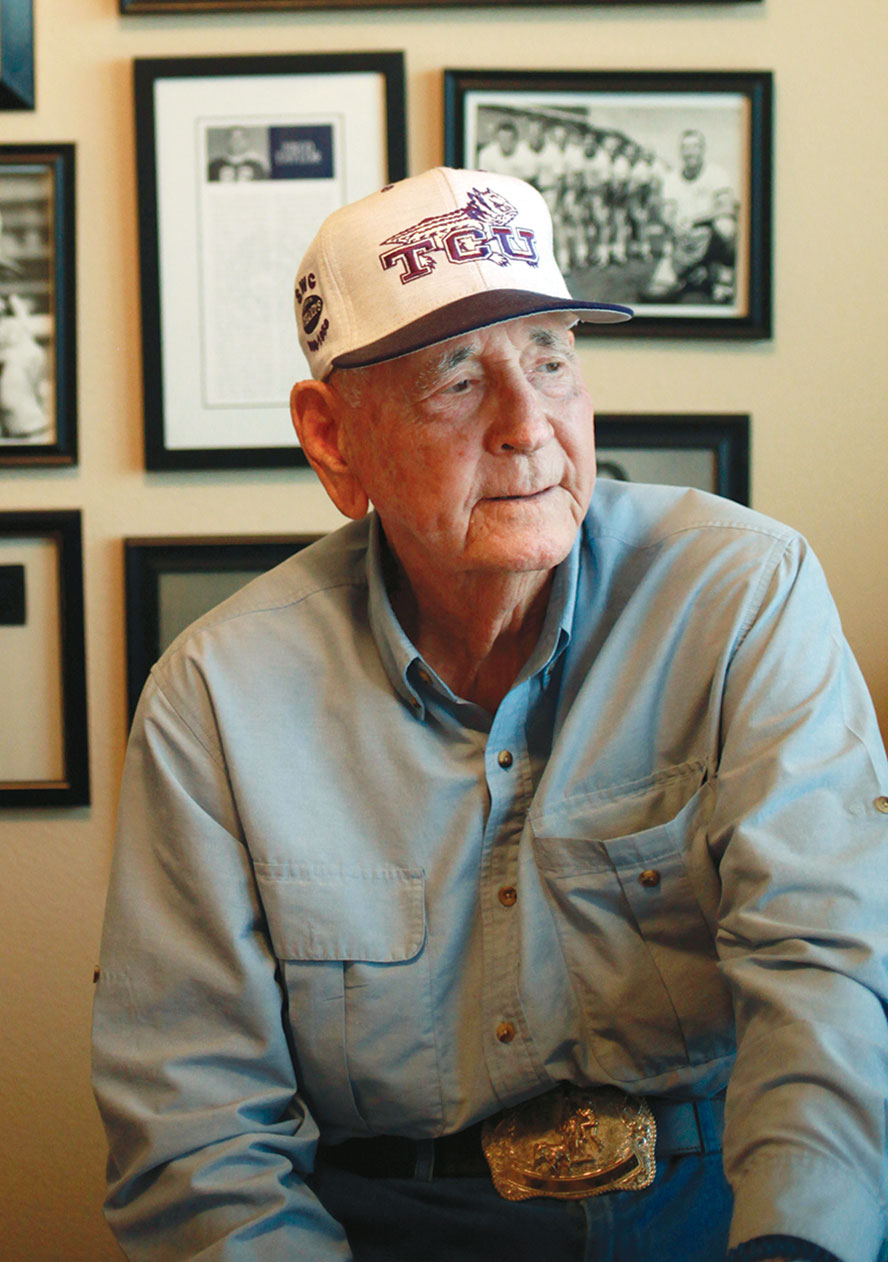 Feature obit: Fred Alvin Taylor '48
Former TCU football letterman and football coach Fred Taylor '48, who starred at end in the 1940s and guided the Horned Frogs for four seasons in the 1960s, died in July. He was 93.
Taylor played as an end for the football team in the 1940 and 1941 seasons, including an appearance in the '41 Orange Bowl, before serving in the U.S. Army for four years. He returned to play in four games in the 1945 season and was the team's captain and Most Valuable Player in 1946. He was selected to play in the prestigious Blue-Grey All-Star Game as a senior, before being drafted by the Pittsburgh Steelers in the 22nd round.
Upon graduation in 1948, he coached high school football in Lubbock, Corpus Christi and Victoria for five years. Then in 1953, he returned to TCU to coach the freshmen team.
When mentor Abe Martin hung up his whistle following the 1966 season, TCU tapped Taylor to lead the Frogs. He presided over the program four seasons and compiled a 15-25-1 record, but he was fired before the last game of the 1970 season.
Twice (in 1967 and 1969) his Horned Frogs had a winning record in the Southwest Conference, including a pair of wins over Texas A&M, four against Baylor and one against Texas. The 1967 victory over Darrell Royal's Longhorns was the biggest of Taylor's career and was TCU's last in Austin until the 2012 season.
He was inducted into the TCU Hall of Fame in 1984. Survivors include Louise Armstrong Taylor '46 (MEd '61), his TCU sweetheart and wife of 65 years.