Audience of many . . . musician Keegan McInroe '05
Musician Keegan McInroe '05 is playing his way through Europe on a self-booked tour.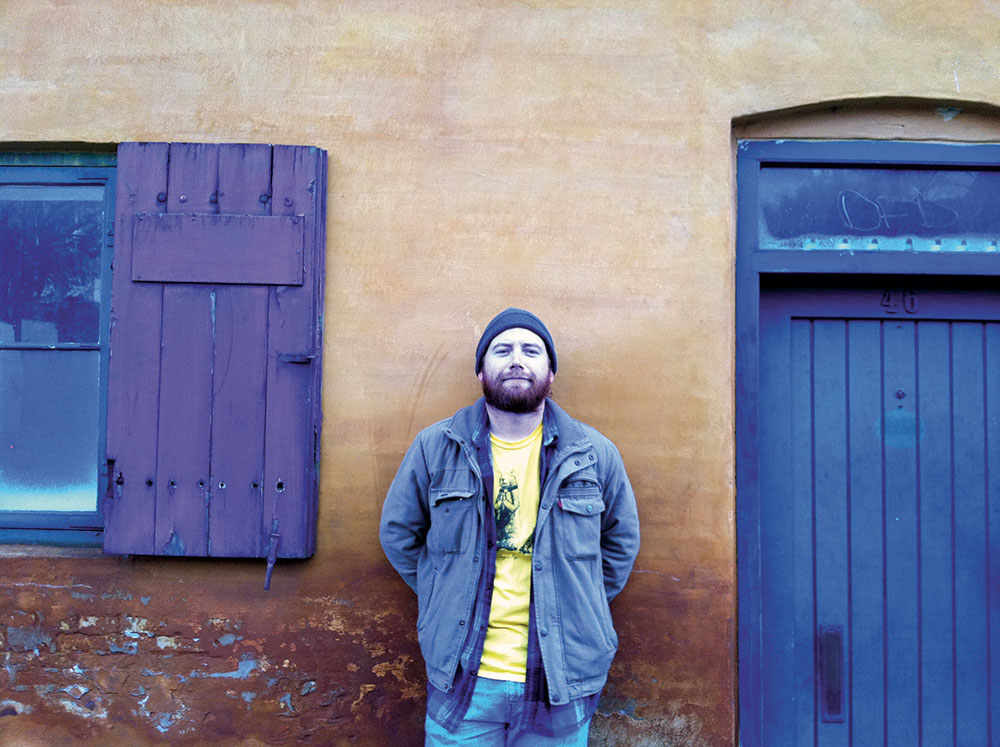 Audience of many . . . musician Keegan McInroe '05
Musician Keegan McInroe '05 is playing his way through Europe on a self-booked tour.
Musician Keegan McInroe '05 is emailing from Bordesholm, Germany, where he has just played the Lindenmarkt. It's where the locals bring art and handmade goods to sell and trade. McInroe, a Texas folk blues solo artist, has played on the street by day and then inside a dining hall in the evening.
The quaint slice of village life he describes is not his typical day on tour. From early May to early August, McInroe trekked across Europe with only his guitar (a Taylor 615ce) and a medium-size rolling duffle. His travels will take him to England, France, Belgium, The Netherlands, Germany, Austria, Italy, Slovenia, Croatia, Hungary, Czech Republic, Poland, Lithuania, Latvia, Spain, Ireland, Northern Ireland and Scotland. He performed in everything from street festivals to small concert halls to pubs. Each day was different than the last.
"There isn't a typical day on the road," McInroe wrote. "But there are some consistencies, I suppose. Waking up somewhere, getting on a train to somewhere else, meeting some new and interesting and beautiful people, seeing old friends, experiencing new places and cultures and languages, and returning to favorite cities and so on. Traveling and friendship and continual new dirt being plowed in the head, and it would be difficult not to stay enthusiastic."
When McInroe came to TCU in the fall of 2001, he'd never considered that he might be playing music for a living. But he's been performing since 2003 and making a living at it since 2006. He formed a band called Catfish Whiskey while he was still attending TCU and continued playing with the group until 2009.
Since that time, McInroe has come out with three solo albums to go along with one album by Catfish Whiskey. McInroe's works, including his most recent album, the summer 2012 release A Thousand Dreams, are available on a name-your-own-price basis at www.keeganmcinroe.com. Additionally, the new album is on iTunes, Amazon, CD Baby and various other sites.
He supported his 2012 album release with a self-booked European tour last fall and winter. He was surprised how many fans across the pond knew of him and enjoyed his highly personal songs.
"Maybe the nicest compliment I receive is when someone expresses to me after a show that they really felt what I was singing, related strongly to the lyrics or something to that effect, which lets me know that like any good storyteller, I've carried my audience to a place or a feeling or a moment," he says.