Beauty and brains
Yes, they really do go hand in hand — especially if you're talking about the passel of past and present Miss Texas winners who hail from Horned Frog country.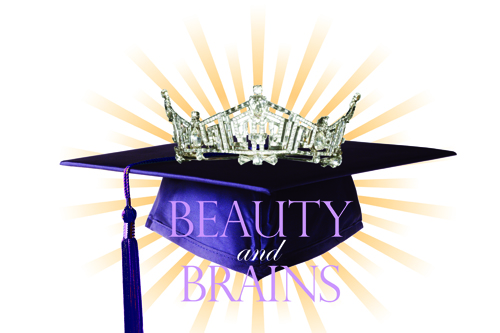 Beauty and brains
Yes, they really do go hand in hand — especially if you're talking about the passel of past and present Miss Texas winners who hail from Horned Frog country.
If Texas's greatest natural resource is its women, then it is only fitting that a wellspring of winning women continues to sprout up at TCU. Since 1955, at least 11 Horned Frogs have won the coveted Miss Texas title and represented the Lone Star state in the Miss America pageant. Educated, successful and confident, these leading ladies went have found fulfillment and success in a host of industries and in a variety of ways. If the magazine has missed any TCU alums who have won the title of Miss Texas, please email us at tcumagazine@tcu.edu.
June Prichard Williams '52 (MEd '62)
Miss Texas 1955,
representing West Texas
When she chatted with us for this story, June Prichard Williams did so from the gorgeous Grand Cayman islands, where she and husband Bob own an ocean-side condo. "We come here in the summer to get out of the Texas heat and in the winter to get out of the Texas cold," June says. The couple divide their time between their Caribbean getaway and a home in Dallas. Their daughter lives in Lewisville and has three kids.
When June entered the pageant circuit in the early 1950s, after being drafted by the local Jaycees organization, she'd never seen a beauty contest on TV. "The first year, I didn't know what I was doing," she recalls. Two times, it seems, was a charm, as she captured the crown on her second attempt.
"I took notes the first year," laughs June, who majored in English and taught school in the Fort Worth ISD. "It was a great experience. I hadn't done any traveling before, so I got to go to a lot of new places."
Her biggest claim to fame, June says, was her talent: She rode a horse! Because she couldn't display her equine skills on stage, a film was made of June riding, and the judges viewed it on the big screen. (Interestingly, that same year, another contestant's talent was synchronized swimming —also filmed for the judging panel.)
Even after all these years, June says she still feels the aftereffects of her time as Miss Texas: "I think it makes you very confident and want to be as good as you can be because you once represented the entire state of Texas."
Marilyn Turner Leuty '61
Miss Texas 1959,
representing Fort Worth
A sophomore history and theatre major, Marilyn Turner performed a classical ballet that also garnered her a Non-Finalist Talent Award in the Miss America Pageant.
Her marriage to a lieutenant colonel in the U.S. Army had the family packing up and moving 17 times in 20 years. She and her husband, Ray Leuty, now live in Austin and have two children and four grandchildren.
Marilyn worked in the financial industry for 30 years as a vice president and trainer. She was also a substitute teacher and has taught vacation Bible school and (not surprisingly!) ballet. Marilyn "loves being retired and wants to be remembered as a good wife, good mother and good Christian," writes official pageant historian Randy Pruett in his 2010 book, A Dream As Big As Texas.
Linda Loftis Tobias, '63 (MM '78)
Miss Texas 1961,
representing Fort Worth
When Linda Loftis took the stage for her classical vocal rendition of "Sempre Libera," the Cowtown resident aced the talent competition. But that's not the only accolade the accomplished songstress added to her list: Linda also was named Miss Photogenic, third runner-up to Miss America and was the first Texan to advance to the top five at the national pageant since 1942.
"Being Miss Texas in 1961 was an amazing experience," she says. "I performed at more than 200 appearances, including singing the national anthem on horseback at the Fort Worth Rodeo, the first Van Cliburn Piano Competition, Fort Worth Pops and the opening of the LBJ Library in Austin."
Linda continued that momentum as a successful and highly regarded stage actress. She performed on Broadway, in opera, musical summer stock and commercials. Additionally, Linda was named "Best Actress" by Casa Mañana Musicals.
After completing her doctorate in educational administration at Baylor University, Linda served as a teacher and administrator in public and private education. She also cofounded Faith Christian School in Grapevine, working there until 2007.
Following retirement from educational administration  in 2007, Linda now enjoys the "ranch life" near Bryan, Texas, where she raise horses with husband Olan Tobias, a retired veterinarian. They have a son and a daughter.
Lenda Varley Richards, '67
Miss Texas 1964,
representing Fort Worth
Why did Carter-Riverside High School student Lenda Varley decide to throw her hat in the Miss Texas ring? "I did it for fun!" she says. But good times aside, Lenda says she had her sights set on attending TCU and knew that a Miss Texas win would bring scholarship money her way.
"One of the best parts [of the experience] was being Miss Fort Worth," Lenda says. "It was my hometown and I'd always planned on going to TCU. My mom worked there as a secretary, so I grew up going to work with her and to football games."
Just one week after being crowned, she married her college sweetheart and TCU star football player John Richards '67, who is now a Fort Worth physician.
A schoolteacher while John was in medical school, Lenda bid adieu to the educational sector while raising their daughter and son. But fueled by a passion for helping and inspiring others — likely made manifest during her Miss Texas reign — she never left her aspirations behind. What truly reignited them, though, was the birth of Lenda's first granddaughter, Gracie, now 14.
"It was a life-changing experience and the most wonderful thing that had happened to me. I was so in love with her," Lenda remembers. "And from that, I developed such a love for children."
After hearing about kids who lacked everything from tender-loving care to the most basic of necessities So in 2002, Lenda and a group of friends formed the First Grandmothers' Club, a local nonprofit that helps children in the community. To date, the organization tallies more than 350 members and will celebrate its 10-year anniversary in fall 2012 with the launch of a cookbook.
"The thing I love most about all the things I've done is the club," she says. "I am so proud and love what we do."
Molly Grubb Lynn '70
Miss Texas 1967,
representing Fort Worth
When she beat out fellow contestants and won the crown, Molly Grubb was incredulous. "I had never done anything like that before," Molly says. "My sorority sisters put me up to it! I was quite taken aback, but it was great. It affected my life in many ways and I am totally grateful for having that experience."
A dancer majoring in ballet theater, she later changed her major and graduated with an art degree. "I grew up with parents who were both artists, and it came very naturally to me," she says.
After graduation, the Tyler native worked as a model for the Dallas-based Kim Dawson Agency. Her modeling career took her to New York and Los Angeles, and she worked in commercials and film for 25 years. Also an accomplished painter, as of this writing, Molly was readying her wares for a local art show.
Additionally, she and husband Jimmy Lynn are restaurateurs, at one time operating nearly 20 eateries in such places as Houston, Los Angeles, Colorado and Washington, D.C. After moving back to Tyler from Colorado 10 years ago, she and Jimmy have since scaled back to two Tyler-based restaurants: Dakota's Steak and Chop House and Cimarron Restaurant & Bar.
Molly and Jimmy have been married for 38 years and have two sons, 25 and 20. She's also stepmom to three kids.
Judy Mallett Cureton '74
Miss Texas 1973,
representing Haltom-Richland
To hear her tell it, Judy Mallett Cureton was a shy little girl with big dreams while growing up. But there's not shred of evidence now that Judy — a family law attorney in Fort Worth — was once a bashful child.
"I had two dreams: To be Miss America and to be an attorney," recalls Judy, who was drawn to the pageant because of the scholarship money. While she came close to realizing the former dream — she was Miss Texas, after all — Judy is now living the latter one. And she attributes that, in no small part, to her crown-wearing year.
"It brought me out of my shell and gave me a great foundation for what I'm doing now," says Judy, proprietor of the Mary J. Cureton Law Firm. She put out her shingle after earning her law degree from Texas Wesleyan Law School some 30 years after graduating from TCU and raising a daughter and two sons.
"Being Miss Texas made a big difference in my ability to get up in front of a courtroom," Judy says. "And I think it makes me a better advocate for my clients."
The end of her 27-year marriage prompted Judy to get her law degree. "The negotiations during my divorce just reminded me how frustrating it can be when you're a layperson trying to make decisions that are going to impact the rest of your life," explains Judy, who started studying for her LSAT before her divorce was final.
Although she works long hours, Judy has zero regrets about her decision to reinvent herself as a practicing lawyer. "I love my job," Judy says. Her other loves include her granddaughters, ages ages 3 and 1.
Phyllis Barger Doyle '76
Miss Texas 1974,
representing Houston
It was the TCU dance program that prompted Phyllis Barger Doyle to try her hand at the Miss Texas circuit. "I got into pageants because I wanted to go to TCU. But I needed scholarships to afford it," recalls Phyllis, a freshman at Richland College in Dallas when she won. "At that time, TCU awarded a full-year scholarship to the winner, so my entire junior year was paid for. I had more [money] left to get me through senior year and was able to graduate debt free from college."
After earning a dance degree, Phyllis launched a successful dance program at Richland, where she stayed for seven years.
"At that point, I transitioned into acting," she explains. But after the oil crisis hit Texas circa 1985-1986 — and area acting jobs were few and far between — Phyllis moved to Los Angeles, where she continued to ply her acting trade. Among other jobs, she was heavily involved with a local Christian theater.
"That was sort of my soft landing place when I arrived in L.A.," Phyllis says.
She now lives in Grenada Hills, Calif., with husband John Whitesell, a retired Warner Bros. exec, whom she wed in 1993.
Just five weeks after their wedding, Phyllis was diagnosed with breast cancer. She underwent treatment and remained cancer-free until 2001, when she got a second diagnosis. A third diagnosis came earlier this year; as of press time, Phyllis was awaiting treatment. "I am a survivor. And it was caught early each time," she says.
Her longtime theater pals have lovingly rallied around her. Beyond that? "I have a good sense of humor," Phyllis says, "and that has kept me in good stead."
Gloria Gilbert Barron '87
Miss Texas 1982,
representing Palo Pinto County
Probably one of the most unique talent acts in Miss Texas history took place in 1982, when Gloria Gilbert (a regular on the Johnnie High Country Music Revue for years) won raves with her ventriloquism act. Nearly three decades hence, people still recall that spot-on performance.
"My dream was to be Miss Texas since I was old enough to watch the pageant on TV," says Gloria, recalling the times when she toddled about sporting a homespun crown. Of her reign, she says, "It was an incredible year of learning. I don't know of any other situation that would put you through so much growth in one year." Five years post-reign, she graduated from TCU with a degree in radio, television and film.
Inking her job applications with the Miss Texas title opened up a many a door and helped her mature beyond her years, Gloria notes. "Being Miss Texas was a win-win situation for my success as an entertainer and a person because we had to be able to speak in front of people and be gracious and kind and a diplomat for the state of Texas," says Gloria, who now lives in Aledo with husband Greg and is a mom to three sons and a daughter. She still travels and performs as a ventriloquist, mostly in corporate settings. She also works with the Journey of Sisters ministry team, which holds conferences for women nationwide. And she emcees the Miss Texas Pageant.
Catalina "Cathy" Castro, '92
Miss Texas 1988,
representing Duncanville
The first Hispanic Miss Texas was a Horned Frog from South Texas, Miss Catalina Castro. TCU directly influenced her performance in the pageant. Castro danced a ballet en pointe to "Les Toreadores" from the opera "Carmen," choreographed by TCU ballet professor Fernando Schaffenberg, with whom she trained after transfering from Texas A&M.
"I had won a Miss Texas prelimary pageant representing the Rio Grande Valley. I knew in order to be sufficiently prepared, I needed to move to Fort Worth," Castro said.
After her reign, she returned to TCU and graduated with a Bachelor of Science degree in Communications and a minor in Fashion Promotion.
Today, Castro is co-director at the St. Pius X Catholic School Early Learning Center in San Antonio, where she lives with husband Charles and sons Charles IV, 12, and Eduardo, 11. She's also an active member of the San Antonio TCU Alumni Association.
Tara Watson Watkins, '01
Miss Texas 2000,
representing Hurst-Euless-Bedford
Participating in the pageant industry — and then moving on to victory — didn't just prepare her for a year in the public-appearance spotlight. Being Miss Texas also prepared Tara Watson Wilson for life.
"It opens so many doors," the Lufkin native says. "The title put me in front of a lot of people."
As a little girl, Tara was beguiled by her dance instructor, who won Miss Texas when Tara was 9. "I knew at that point, it was something I wanted to do," she says. Her platform was AIDS awareness/education, an issue she still holds near and dear.
Tara continues to speak publicly on a spate of subjects. "I think what is so great about the title of Miss Texas is that it gives you a voice," she says. "People stop and listen."
Graduating with a degree in speech- language pathology, Tara moved back to Lufkin in 2006 to be closer to family. Active in the community, she serves as director of the Lufkin Convention and Visitors Bureau. Tara has been married to husband Brent Watkins, an attorney, for nearly two years.
Ashley Melnick '12
Miss Texas 2010,
representing Fort Worth
As taxing as her schedule was during her reign, broadcast journalism senior Ashley Melnick waxes nostalgic about her year as Miss Texas. "The thing that was most memorable was how fulfilling and special it was to put forth service to your state. I learned so much about people. It was very intoxicating to have that fulfilling feeling every day," says Ashley, who swiftly became accustomed to the erratic calendar that comes with the crown. "You never knew who you were going to meet."
Armed now with a go-with-the-flow mentality, it's easy to understand why Ashley is so gung-ho about picking up and moving to our nation's capital this summer — she's spending this semester with the Schieffer School in Washington D.C., where she's interning at CBS's "Face the Nation," and learning from newsman Bob Schieffer '59.
"I enjoy journalism. But I also enjoy working with [the platform of] autism," Melnick says. "I'm going to see how this opportunity works out and where God takes me."
Whatever path she chooses, Ashley credits her Miss Texas stint for paving the way.
"When someone is chosen as Miss Texas, it's a very humbling experience, of course. But there are so many young women who are capable and worthy of the job; it's all about timing," Ashley says. "It's an incredible gift and reward because it's changed my life."
Kendall Morris '13
Miss Texas 2011,
representing Frisco
Finding time to chat with Kendall Morris is a dicey proposition right now, since she's super-busy and flitting from one event to the next as Texas' reigning queen.
"I knew what the job entailed, but it's different now that I'm living it," says Kendall, TCU's featured twirler who also plays piano, flute and all (that's right, all!) of the percussion instruments. "The night I was crowned, I didn't expect it," Kendall recalls. Unbeknownst to her, she had won the overall interview award during the preliminary competition.
"I won and dropped to the floor," she says. "I was completely amazed."
Now living in Plano, she took a year off from TCU to tackle her full-time job as Miss Texas. Her business manager contacts her in the morning (and normally multiple times during the day) to apprise her of the day's itinerary. Then she hops into her pageant-provided Infiniti and motors on to her "full-time job."
"My life is planned out for me," Ashley says. "It's been craziness, but I'm getting used to it." When her reign is done, she'll head back to TCU for two more years.
Special thanks to Randy Pruett, historian for the Miss Texas pageant and author of A Dream As Big As Texas, for his help on this story. Photos courtesy Miss Texas pagaent, Randy Pruett and the contestants.
On the Web:
Miss Texas Organization