Books: Conversation with Jeremy Kraatz '08
Self-professed comic book nerd Jeramey Kraatz '08 used an internship at a comics publisher to pen his own superhero series.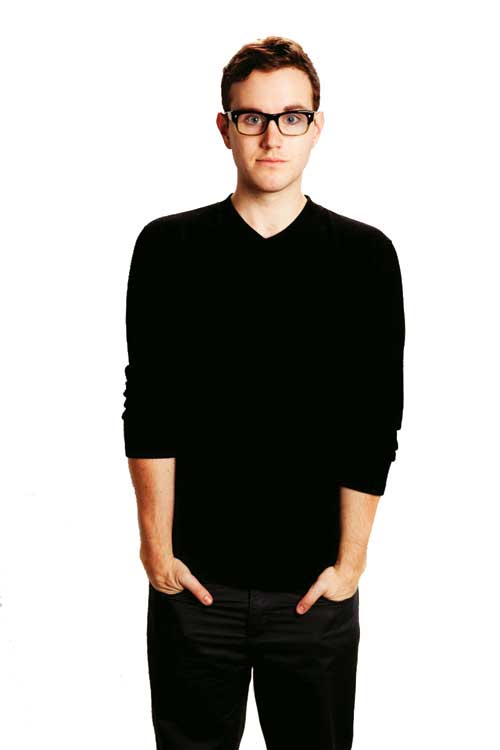 Books: Conversation with Jeremy Kraatz '08
Self-professed comic book nerd Jeramey Kraatz '08 used an internship at a comics publisher to pen his own superhero series.
Jeramey Kraatz '08 studied English and advertising at TCU and went on to the MFA program at Columbia University where he landed an internship at Marvel Comics.
Now he's written a book series about a 12-year-old Texas boy named Alex who is born into a family of super villains. He dreams of following in his parents footsteps, but strikes up a friendship with a girl from a rival faction called the Rangers of Justice and begins to re-think his loyalties.
Kraatz currently works at Funimation Entertainment, the Flower Mound-based company that licenses anime shows such as DragonBall Z, and was recently on campus to talk with English students about his writing career.
How did you get your inspiration for The Cloak Society?
I am a huge comic book nerd. I've been collecting them for three decades now and even before I could read, I would make up stories that went with the pictures. I loved superheroes and super villains.
After I graduated from TCU, I went right into the Columbia master's of arts in writing program. In my last semester, I was writing a lot about comic books and how comic books had an effect on my life growing up and where they fit into pop culture.
I was an intern working in the editorial department at Marvel Comics and was literally talking about superheroes all day, every day for a semester. Pride and Prejudice and Zombies had just come out and it was such a weird mash-up, so I wondered what if you did Romeo and Juliet, with superheroes vs. super villains and instead of the nanny, there's a robot and instead of the friar, there's a journalist. I thought it would be interesting to make the super villain sympathetic and tell the story from his perspective.
I kept making notes in my head about the characters and pretty soon The Cloak Society started to emerge from that.
What are you doing now?
I'm in the final stages of editing the next book in The Cloak Society series; there's going to be three in all. The next one will be out in the fall of 2013 and the next one will be out in fall 2014.
What advice do you give students who want to be writers?
First, read as much as you can. That's hard when you have to spend all day at a computer writing. You've been reading what you've been writing all day and when you get home you think 'Do I really want to open a book?' But it's so beneficial and it's so crucial to good writing, they really go hand in hand.
Also it sounds simple, but you have to simply start writing. Sit down at the computer and open up a document, and start writing, even if you don't know where you're going. Try to do that every day. Write about what interests you. I love comic books and superheroes and super villains, so it's no surprise that's what my first book is about.
What's been the feedback so far?
It's been great. I just did a short tour around the Chicago area and went into elementary schools and middle schools. The kids were so excited. I and a couple of other children's book authors would walk in and you'd think we were rock stars.
To be able to talk to the actual audience the book was intended for — 8- to 12-year-olds — was so exciting. They were such gracious fans. They knew all about the characters. They knew all about me.
That feedback from kids has been the best part of the publishing process for me. Kids are actually picking this up and reading it. I've also heard from librarians, who say that for reluctant readers, this is the kind of book they'll pick up and read because it reads like a comic book.
On the Web:
For more about The Cloak Society and his other works, go to jerameykraatz.com.