Nashville Frog
With a No. 1 song under her belt this summer, Heather Morgan '02 finds her voice as country music songwriter.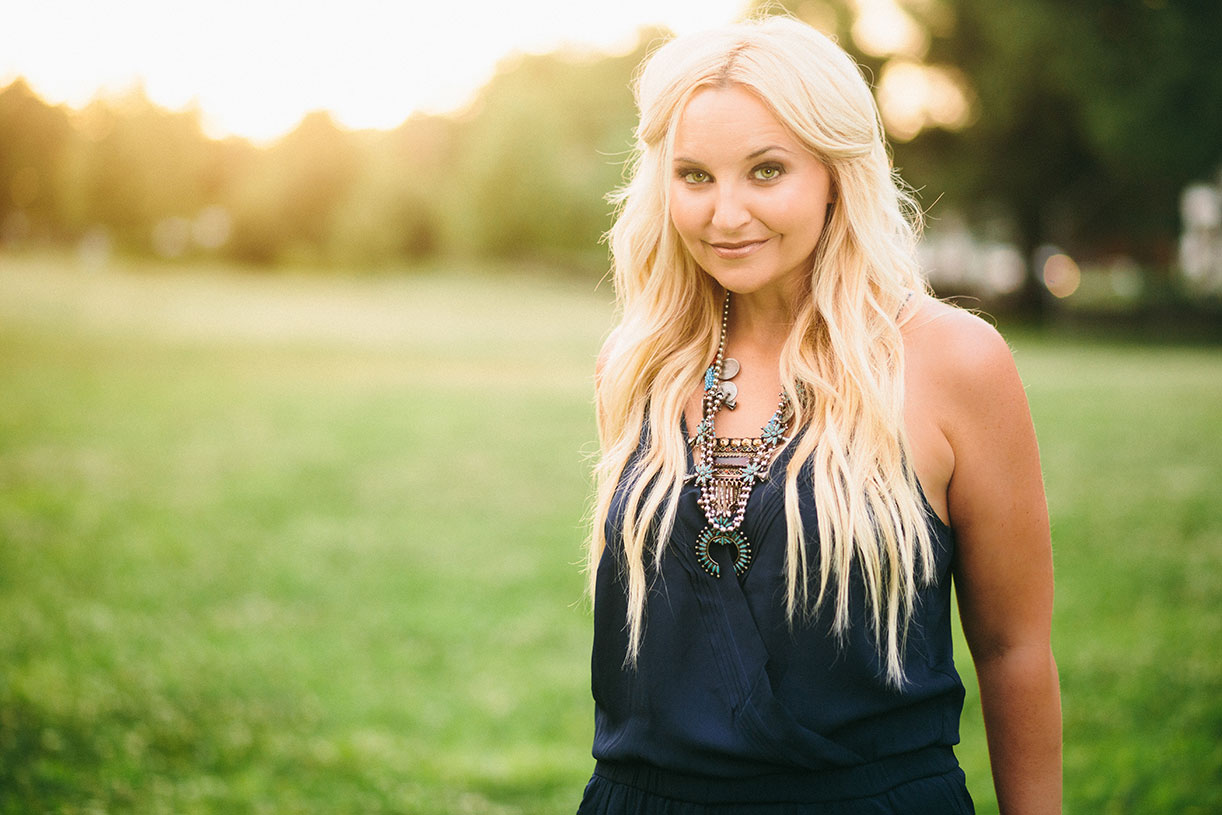 Nashville Frog
With a No. 1 song under her belt this summer, Heather Morgan '02 finds her voice as country music songwriter.
If I were a speckled bird,
I'd find myself a steady perch,
And I'd sit outside by your windowsill,
And I'd sing you songs about the way that I feel;
If I were a speckled bird, I'd sing you the prettiest songs that you ever heard.
Heather Morgan '02 started stringing lyrics together at age of 5. By first grade, she won her first songwriting accolades in an elementary school contest (even though she says not many kids entered).
From those youthful beginnings, Morgan and her guitar have spun together hundreds of tunes, including songs recorded by Keith Urban, Brett Eldredge, Tim McGraw, Sara Evans, Lauren Alaina and the Eli Young Band. Just this June, the song "Beat of the Music" she co-wrote with Ross Copperman for Eldredge went to No. 1 on the Billboard Country Airplay and Country Aircheck charts.
In 2013, "Used," a song she co-wrote with Ross Copperman, was featured on the hit TV show, Nashville. A song Morgan co-wrote with Marv Green and Jimmy Robbins, "Slow Me Down," is the title track of Sara Evans' new album and cracked Billboard's Top 20 in March as well — making Morgan the only female songwriter at the time with two singles in the Top 20.
"I just always knew this was what I wanted to do," Morgan said in a recent phone interview from Nashville. "This whole adventure has just unfolded in the most beautiful way."
Purple Roots
Originally from Richardson, Morgan came to TCU wanting a major related to the entertainment industry. She settled into RTVF, now called Film, TV and Digital Media, after hearing topics included the recording industry. "It definitely prepared me," she said. "They always emphasized preproduction. That plays so much into what I do day to day, so it was a good fit."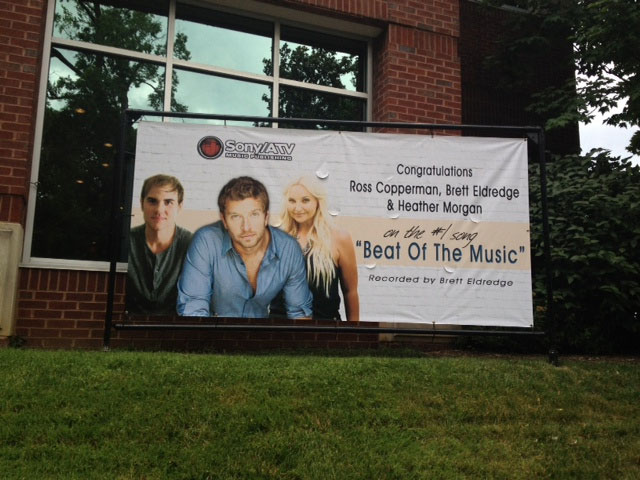 Morgan kept her guitar strings and the road hot while at TCU, singing in smoky bars all over Texas. A group of friends from Austin made up the Heather Morgan Band.
"I didn't have classes on Friday, and I would drive down to Austin on Thursday and maybe play a show in Waco," she said, recalling stops in West, Texas for kolaches. "I would always try to get back by church on Sunday."
In her sophomore year, someone gave her Chicken Soup for the Country Soul (1998, Heath Communications), which included a story about Merlin Littlefield '65, a Horned Frog turned music industry executive who helped musicians, such Lyle Lovett and Garth Brooks. Morgan looked up Littlefield in an old TCU yearbook.
On a trip to Nashville, she tracked him down, called him and he answered the phone. Littlefield met Morgan and her mom for lunch. "I remember him saying something like 'I wouldn't wish the music business on my worst enemy,'" she recalled.
When Littlefield was in Fort Worth the next summer, they talked on campus for a couple of hours. He told her stories about Nashville, listened to her music and offered encouragement. "I remember him emphasizing that I needed to have a really strong faith and relationship with God if I was going into the music business because it was going to be tough," she said. "It is really rare to have it all work out."
While touring with her band after college, Morgan played with singer-songwriter and producer Radney Foster, who told her she needed to be in Nashville writing songs.
The catalyst to move came when Nashville friends offered to let her rent part of their house. Right before she relocated, Morgan met a girl in Grapevine whose brother-in-law worked at Universal Publishing. She met with him her first week in town.
"He listened to some of my songs, and he knew Radney Foster really well, and he booked my first co-write," she said.
Littlefield, who died in 2008, also helped Morgan with her early contacts in the business.
Day to Day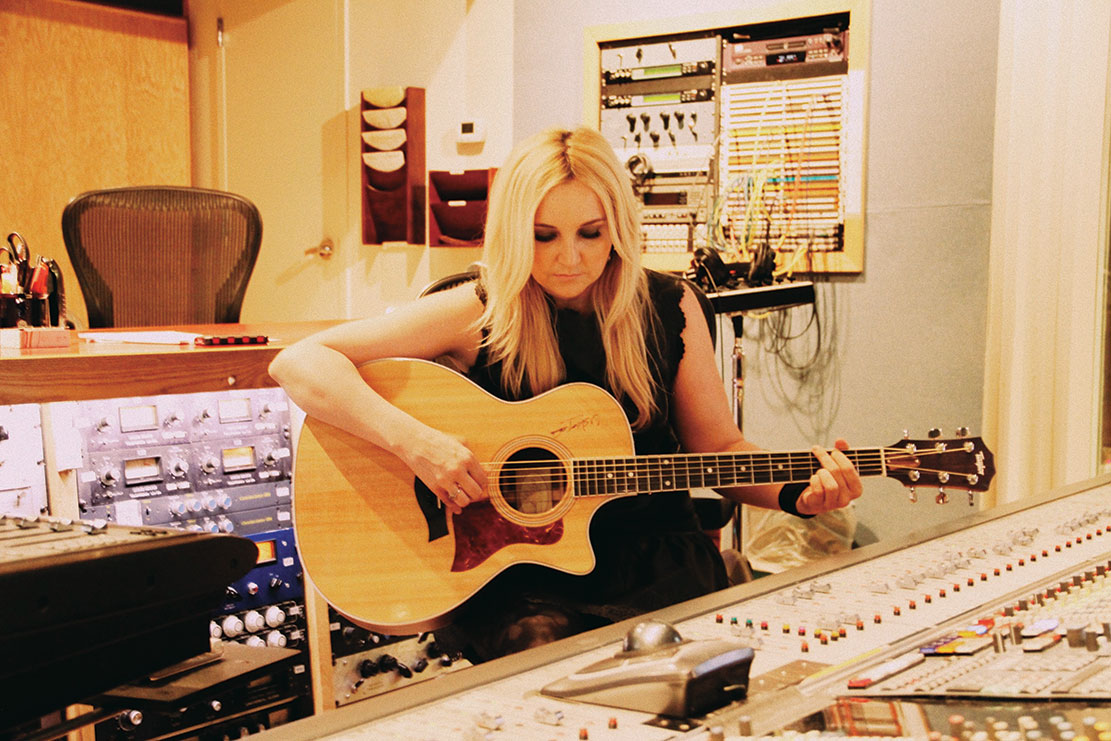 Morgan still sings when the opportunity arises. Recent vocal credits include Brett Eldredge's Bring You Back album (she co-wrote the title track) and the Eli Young Band's new 10,000 Towns album. She plans to do her own record some day but hasn't made the time. Songwriting fills her days.
Five years ago, Morgan signed with Sony ATV Music Publishing. She usually writes four to five songs a week but has penned as many as nine in a week.
A point person at Sony fills Morgan's songwriting calendar, while a song plugger filters through her songs and takes them to managers and record labels.
"I have a calendar that I keep and every day I go to a writer room or a house or a studio and write with a goal in mind and try to cater to who I'm writing with that day. That goes back to what I learned at TCU — planning ahead."
Beyond the Studio
Morgan never thought moving to Nashville would draw her to Africa, but that's what happened when musician friends invited her to be a part of The Raining Season's work with orphans in Sierra Leone.
Morgan made her second trip in January. She now sponsors two children at The Covering orphanage. In addition to financial contributions, sponsors build relationships with the orphans through Skype conversations and visits to Sierra Leone.
"I traveled over there and just fell in love with the place. It opened my mind to how we're all alike and how everybody just wants to be loved and has a story to tell," she said. "I've felt like my music has gotten better since I went. It just changed my whole perspective on the world."
Speckled Bird
Of the hundreds of songs Morgan has written, her favorite is "Speckled Bird."
"If somebody asked me to play one song that encompassed everything I'm about, it would be that one. It's a little quirky and unique," she said.
The song is still up for grabs.
"It's come close with a lot of people, but nobody's taken it yet," she said. "But I believe somebody one day is going to want a song about a bird."
In the mean time, Morgan continues doing what she loves.
"Every day, I'm so happy when I go to work. It's even weird to call it work. It feels like you're hanging out with your friends. It's like Willie Nelson says: 'The life I love is making music with my friends.'"
She encourages other Frogs to take a risk on a career they love. "It's so rewarding and so worth it going for the thing that makes you happy and doesn't feel like work. I can't say enough about how it is to have a career you're in love with."
On Twitter: @Heathereleven
On the Web: www.heathermorganmusic.com
Video: