Neeley Notes
Odds and ends around the Neeley School of Business.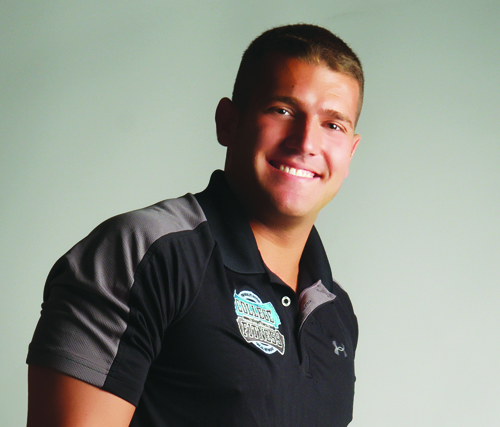 Neeley Notes
Odds and ends around the Neeley School of Business.
Brent Skoda '10 was named the 2010 Global Student Entrepreneur of the Year, the highest recognition for university students running a revenue-generating business.
The award grants Skoda $150,000 in cash and in-kind business services to fuel the next phase of his company's growth. His company, CollegeFitness.com, is actually his fourth start-up. The idea came after he stopped playing baseball and left the rigorous training regimen behind. He saw there was a need among college students for greater access to health, nutrition and fitness information and was determined to create a company that could do just that.
Skoda launched CollegeFitness.com in his sophomore year and it is now a $2.4 million resource for nutritional data and online video workout training programs. The company has utilized state tax credits to raise $3.5 million from investors.
"I am unbelievably honored to have won, but even more humbled to be included in a group with such incredible fellow student entrepreneurs," said Skoda, who graduated in December.
As the premier global competition for undergraduate students since 1998, the Global Student Entrepreneur Awards (GSEA) encourages students to adopt entrepreneurial endeavors by bringing global visibility to student business owners who are innovative, profitable and socially responsible.
To nominate a student entrepreneur or to get involved, go to www.gsea.org.
Entrepreneurship program earns top honors
The Neeley Entrepreneurship Program was named the 2011 National Model Undergraduate Entrepreneurship Program at the United States Association for Small Business and Entrepreneurship (USASBE) Annual Conference in January.
Ray Smilor, a professor of professional practice in Entrepreneurial Management and the Robert and Edith Schumacher Executive Faculty Fellow in Innovation and Technology, was honored with the John E. Hughes Award for Entrepreneurial Advocacy. The award is presented to an individual who consistently contributes encouragement, support, resources, time, talent, development and/or financial contribution to further the cause of entrepreneurship.
Also at the conference, Curt B. Moore, assistant professor of strategy and entrepreneurship, was honored with the Best Paper in the International Entrepreneurship division.
Out of a record 47 entries, TCU's program was chosen to make a final presentation at the conference for the 2011 National Model Undergraduate Entrepreneurship Program Award competition.
For more information, go to nec.tcu.edu.
Related story:
Neeley's Mr. Approachable Bill Moncrief