Books: Conversation with historian Ken Stevens
TCU history professor digs through the collection of 272 documents known as The Texas Legation Papers, 1836-1844.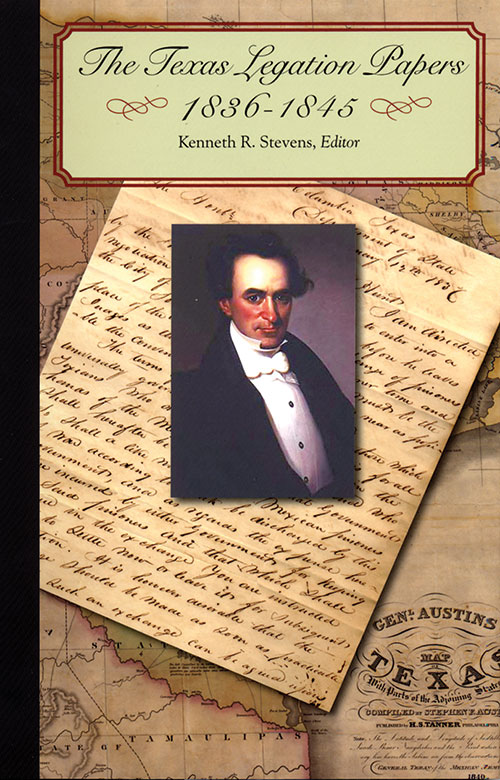 Books: Conversation with historian Ken Stevens
TCU history professor digs through the collection of 272 documents known as The Texas Legation Papers, 1836-1844.
For nine years, between its war for independence from Mexico until its annexation to the United States, Texas was an independent republic. During those years, Texas has its own diplomatic core with embassies in Washington, New York, London and Paris. The Texas Legation Papers, 1836-1844, recently published by The TCU Press, is a volume of lost letters and documents from the early turbulent years of the Republic of Texas. Editor Ken Stevens, professor of history at TCU, spent three years sifting through the collection of 272-documents, which were missing for more than 160 years, to reveal the untold stories surrounding the birth of the state of Texas. Earlier this year, the book was awarded the Will Rogers Medallion Award in Western Nonfiction.
Can you describe the process you went through to edit the papers?
Stevens: It's quite a process just to transcribe the documents because they're old. That's part of the story. They were in a hurricane, they were in a fire, they were in a flood, and a lot of the documents were very damaged.  Some people have nice handwriting, and some people don't. So you end up trying to interpret handwriting, you end up trying to figure out words that are not there.
Transcribing documents like that is very time-consuming. It's like reading galleys – you've got to read every single word, every single comma, every period, it takes a lot of time to transcribe them, and then you've got to proof them. The final proofreader was my wife who had been an editor for years. At the end of the process I made her an associate editor because she put so much time in.
Was it difficult identifying all the people?
Stevens: Some of them were pretty easy to find because the Texas State Historical Association has this wonderful online resource called The Handbook of Texas and a number of people were in there. But then, you've got to find people who are not in there, who may be pretty obscure individuals. They're like some mayor of some town in Pennsylvania somewhere and they're writing to Stephen F. Austin. It's hard to find those guys. But Google is a wonderful thing. You can use Google to look at old records from here and there, but it just takes time. It's like detective work, which is what I kind of like about it.
After you get the transcriptions, you've got to identify individuals, some of whom are prominent and easy, some of whom are very obscure – and there's a lot of obscure ones in there.
You've also got to figure out the context of the letter. A writer of a letter on, say May 25, 1837 might refer to something that happened the previous February and you've got to figure out what that is.
So, all that kind of work is just very labor-intensive. But I liked it. If I'd been miserable doing it, I would have quit!
What kinds of things are in the letters that might surprise readers?
Stevens: When people think about Texas history, they tend to think there's a revolution against Mexico and Texans want annexation to the United States. People who know some history know that that didn't happen right away. Texas did become part of the United States in 1845 but it was interesting to see all the evidence from people who did not want Texas to become part of the United States. They had a much different vision of the future of Texas and it's basic to Texas politics at that time. It's a basic division between Sam Houston and Mirabeau Lamar and they follow each other as president. Lamar follows Houston, then Houston becomes president again. But Lamar had a vision for Texas that went all the way to the Pacific. He thought that Texas would be a republic. So it's interesting to see those kinds of documents and to see the kind of arguing they do amongst themselves.
I think something else I found interesting is to see Texans' relationships with Indians is much more complicated than what we tend to think. We think of the Texas frontier and think it's Indians against Texans all the time. It's not like that. There were treaties with Indians. One of Sam Houston's best friends is an Indian chief. He signs treaties with them, he tries to bring them into alliances with the Texans. It's interesting to see how Texas-Indian relations unfold.
To order The Texas Legation Papers 1836-1845, call TCU Press at 1.800.826.8911 or visit prs.tcu.edu.