Study Abroad photo contest is flying high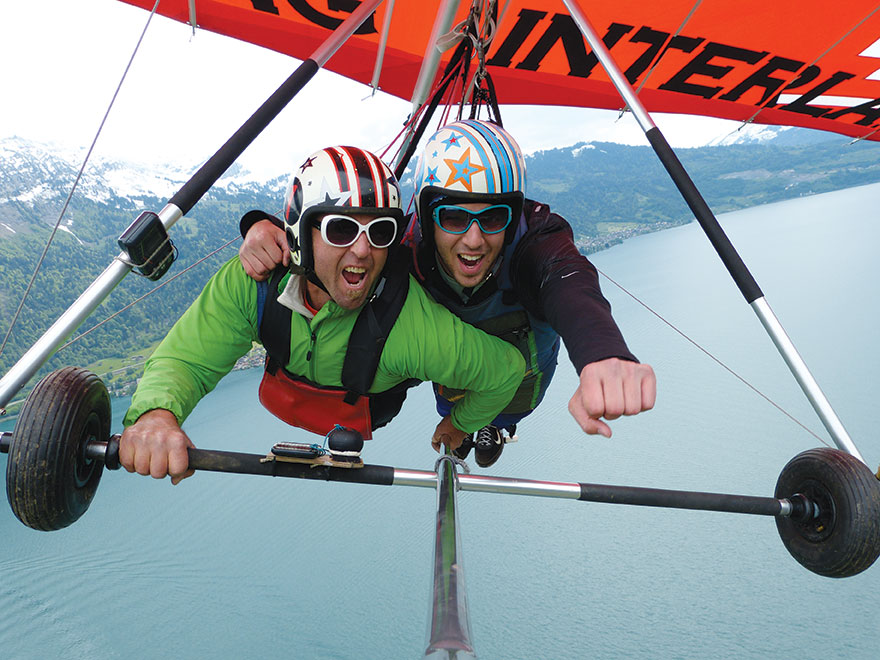 Study Abroad photo contest is flying high
This year's Study Abroad Photo Contest drew 185 entries including the one above from Bryan Toby, a sophomore political science and economics major from Hurst. The annual contest looks for photos that demonstrate how studying abroad promotes flexibility and adaptability, accomplishing new achievements and becoming a new person.
"My study abroad experience was hands down the best 25 days of my life," says Toby. "No other picture I have more encapsulates the amount of fun I had on the trip than this one of me hang gliding over beautiful Interlaken, Switzerland. Thankfully, I had 13 amazing fellow students to share it with.
"I wanted the experience to be an adventure. This just so happened to be the biggest risk I took, and it nearly gave my mom a heart attack when she read about it on my blog.
"The whole point of studying abroad is to go out there and see the world. I had the opportunity to see things I used to only read about in textbooks. Now I get to say I've been there and done that. I cannot wait to see more of the world. And let me tell you, hang gliding offers a fantastic view."
Erika Simonson, a political science/communication studies double major from Mansfield pictured on the right outside Windsor Castle, was captivated by British culture in her study abroad experience.
"Even though the changing of the guard is such an old tradition, the military band played new Adele songs, the Austin Powers theme and even some Beatles as the soldiers marched in, applying the ceremony to the present. The U.K. is the perfect example of in with the old, in with the new," she writes.
On the Web:
TCU Study Abroad – studyabroad.tcu.edu
Related stories:
French connection – New programs explores national identity among immigrants
Up for debate – Communication students study parlimentary debate in the United Kingdom
Exploring Asia – MBA students make connections in China
Market driven – Neeley students learn the art of haggling in Peru