TCU Study Abroad in France
New program examines national identity among immigrants.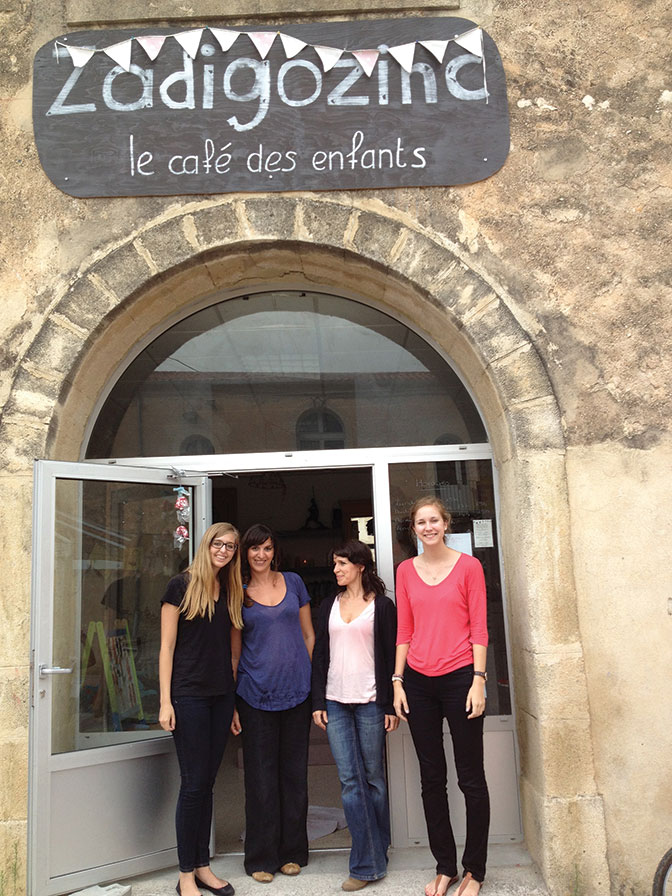 TCU Study Abroad in France
New program examines national identity among immigrants.
This summer, 10 students, all French or anthropology majors, went to France for an insider's perspective on what it means to develop a French identity.
For six weeks, the students lived with immigrant families in Montpellier, a fast-growing Mediterranean city with residents of North African and European origins. As they practiced their French and observed daily life, they saw the struggles their host families face adapting to French culture.
During her homestay, anthropology major Caitlin McAteer got to know a Martinique native and her four children.
"The children really wanted to fit the French idea," she says. "They debated the clothes they could wear or going to London for summer break like their French peers. Their mother would question them: 'Why do you really want to do this? What's wrong with our way?'"
She also got to know French values.
"They value family time, with long dinners. Dinner wasn't a rush; it was a thing you wanted to do," she says. "They also valued quality rather than quantity. They buy less than Americans, but they're willing to buy quality so the thing lasts longer."
The students volunteered in Montpellier with schools, hospitals and social work organizations to advance their career objectives and to see acculturation up close. Several students pitched in at a café where families of all origins gathered to strengthen their ties; others volunteered for a center that specialized in French language instruction.
Marie Schein, an instructor of French in TCU's Department of Modern Languages, organized the program with David Sandell, associate professor anthropology. Early in the trip, the travelers spent two days in Paris to visit the National Center of the History of Immigration and the Institute of the Arab World. The museums put the students' homestays and service-learning in the broader historical context of French immigration.
"It was absolutely essential for us to give our students hands-on experience to meet, work with and work for the population of citizens and people who are waiting to become citizens of France," Schein says.
While studying French identities, the students learned about their own.
"On this trip, I affirmed my values," McAteer says. "I was able to solidify my plans for after graduation because I was able to experience the kind of work I want to do and know for sure where my passions lie."
On the Web:
TCU Study Abroad – studyabroad.tcu.edu
Related stories:
French connection – New programs explores national identity among immigrants
Up for debate – Communication students study parlimentary debate in the United Kingdom
Exploring Asia – MBA students make connections in China
Market driven – Neeley students learn the art of haggling in Peru