Feature obit: Dennis Henry Burkley '68 (MFA '75)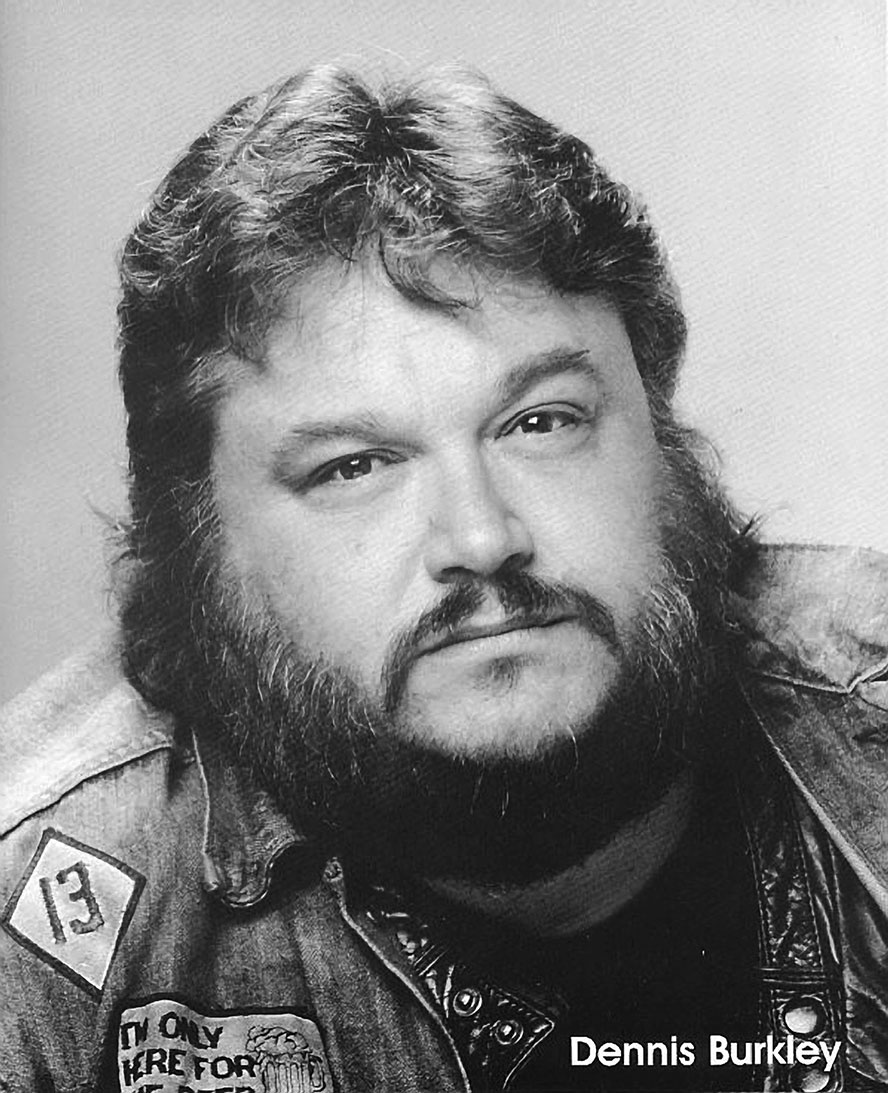 Feature obit: Dennis Henry Burkley '68 (MFA '75)
Dennis Henry Burkley '68 (MFA '75), died in Sherman Oaks, Calif. on July 14. He was 67. Burkley began his acting career on the stage at TCU and went on to earn more than 130 film and television credits in Hollywood. Burkley grew up in Grand Prairie and earned undergraduate and graduate degrees in theater at TCU before heading to Hollywood in the early '70s. Once there, he gained fame playing truckers, bartenders, bikers and rednecks.
"Thank God for bikers — they bought my house," he said in a 2008 interview with The TCU Magazine.  "I've played at least four characters named Bubba."
Two of his most memorable roles were playing the physically imposing, mute biker who befriends the disfigured lead character in the 1985 film Mask and another biker named Sonny Crockett on four episodes of Hill Street Blues in 1983. Anthony Yerkovich, who wrote for the show, later used the same name for another character he created a year later for a show titled Miami Vice.
Burkley also starred as Cal Pettie, the junkyard partner of Redd Foxx on the 1980-81 show Sanford, the follow-up to the hit show Sanford and Son. More recently, he voiced Carl Moss, the principal of Tom Landry Middle School in Arlen, Texas, on 35 episodes of King of the Hill, which aired for 13 seasons from 1997 to 2008.
Known as "Big D" to his friends, he may be best remembered by many Horned Frogs as the guy in the TCU shirt in the 1996 film Tin Cup starring Kevin Costner.