Books: Conversation with Theresa Strouth Gaul
TCU English professor explores the surviving letters of Catharine Brown in her book Cherokee Sister: The Collected Writings of Catharine Brown (1818-1823)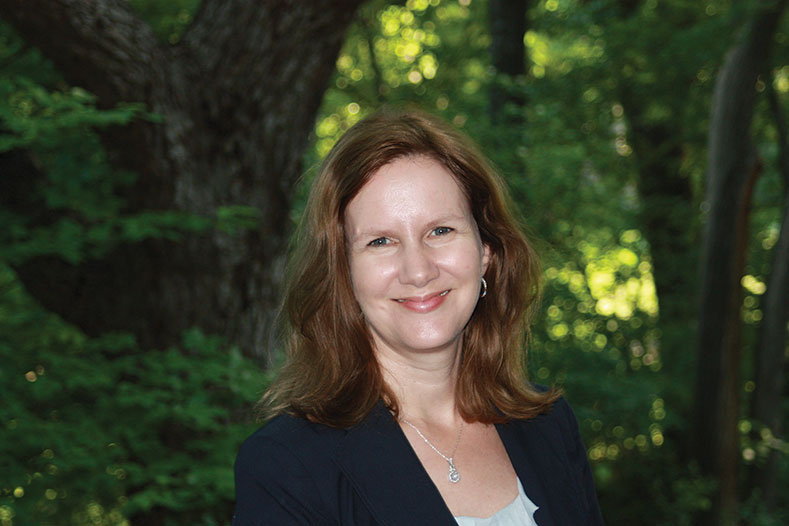 Books: Conversation with Theresa Strouth Gaul
TCU English professor explores the surviving letters of Catharine Brown in her book Cherokee Sister: The Collected Writings of Catharine Brown (1818-1823)
Catharine Brown was a Cherokee woman born in Alabama about 1800 who entered a missionary school about age 17 and soon converted to Christianity. In her new book, Cherokee Sister: The Collected Writings of Catharine Brown (1818-1823), English Professor Theresa Strouth Gaul explores the surviving letters written by Brown, the first Native American woman whose own writings saw extensive publication in her lifetime. After Brown's death at age 23 from tuberculosis, the missionary organization that had educated and later employed her commissioned a biography titled Memoir of Catharine Brown, which enjoyed widespread popularity and praise. Her writings, along with those of other educated Cherokees, became highly politicized and were used in debates about the removal of the Cherokees and other tribes to Indian Territory.
Describe the process you went through researching Brown and her letters. I was able to take several research trips supported by TCU's Research and Creativity Fund grants to go through the materials relating to the Cherokee schools, so I really went through the crumbling papers looking for additional material by Catharine Brown or about her, and I couldn't find much. This was actually really puzzling to me because I knew that the editor of her biography had used these letters, but where were they? There had been a fire in the missionary rooms in Boston in the late 1820s. I thought maybe they had all burned up there, or else who knew where they were? So I kind of gave up on finding the source materials.
But eventually you were able to locate them?  Yes, randomly one day I had gone back to look at a database about archival materials, reinserted her name to just check again, and all of a sudden this collection came up at a place called the Congregational Library in Boston, which is affiliated with the missionary organization. It said there were 25 items pertaining to Catharine Brown in the archive there. So I got in touch with the librarian immediately and those were the 25 original source items I had been looking for. The reason I found that one record after I had already searched multiple times in that same database is they had just found it, they had just entered it into the database. So, actually the timing for me was fortuitous because the book wasn't finished yet. The librarians were really cooperative and helpful to me, and I was able to incorporate that material. So it's a very haphazard process. It's a combination of digging through old papers in a very old-fashioned way and the new-fashioned technologies, which allow you to be much more comprehensive than you would have been able to be 30 years ago.
How much were her letters self-edited or edited by the missionaries?
There were so many layers of that editing process. There is the fact that when she wrote, she was writing within missionary context, for missionary readers, to serve missionary purposes, and she was very aware of that. She wrote these letters to donors to encourage them to donate and support the missions. She was writing in Euro-American literary genres that had very formalized conventions. Writing a letter was a very constrained activity in that there was a right way to write a letter. When you fulfilled the conventions of writing a letter in the proper manner, that demonstrated that you were an educated person, you were a moral person; it was all these qualities connected. So she wanted to demonstrate that with her writing.
The book is available through the University of Nebraska press at nebraskapress.unl.edu