TCU answers call to host U.S. Navy sailors
During World War II, TCU was home to the U.S.S. Jarvis and the U.S.S. Clark.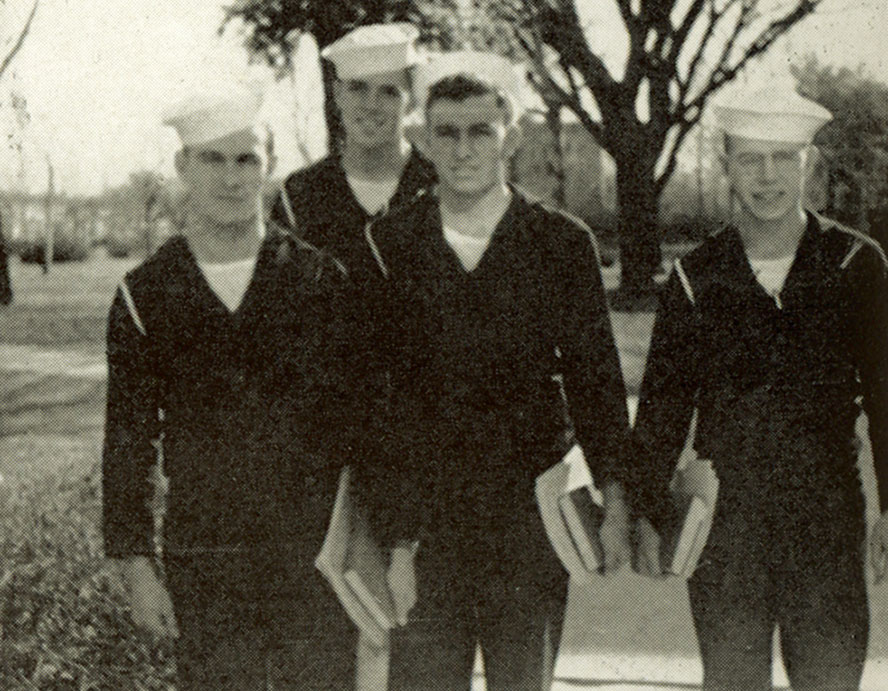 TCU answers call to host U.S. Navy sailors
During World War II, TCU was home to the U.S.S. Jarvis and the U.S.S. Clark.
Beginning in 1940, several military training programs were offered at TCU, including pilot programs. In 1943, the V-12 Navy College Training Program, which prepared future officers for both the U.S. Navy and the Marine Corps, opened on campus.
In Annapolis, Naval Academy cadets received both a cultural education and technical preparation for several lines of duty. The college V-12 program accelerated this training, providing the standard cultural education but offering technical preparation for only one line of duty. For example, students could study to be supply officers, chaplains or medical and dental doctors; the majority took the deck officer's curriculum.
At TCU, V-12 students mingled freely with the civilian students with one exception: the dining room. V-12 students were served separately to simplify billing their meals to the U.S. Navy.
After finishing their undergraduate work, the officer candidates attended U.S. Naval Reserve Midshipmen's School and were awarded commissions as ensigns in the U.S. Naval Reserve or on active duty with the U.S. fleet.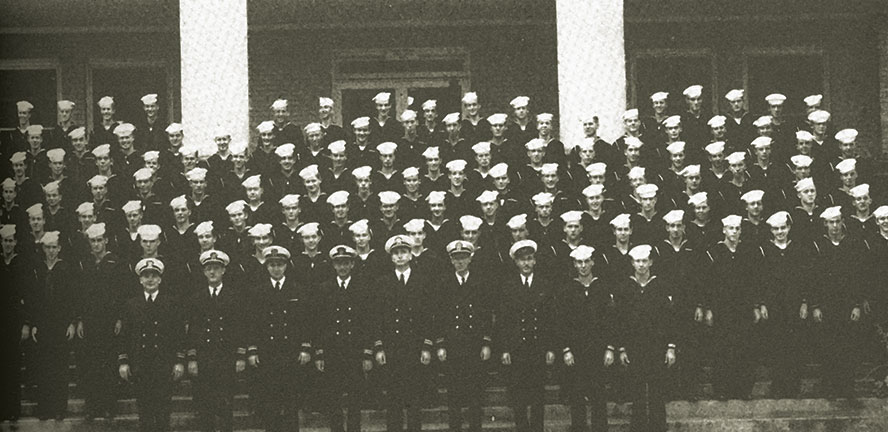 In the V-12 program at TCU, 750 men enrolled, with 150 of them prior active duty. In Dean Colby Hall's History of Texas Christian University, he wrote about the sailors: "The campus life of TCU went through the metamorphoses of the war feeling very much as the public did . . . boys going out daily to take flying lessons . . . defense training classes swarming on the campus in the evening. And it was a new kind of training. Military drill was at a minimum, technical skill at a maximum. All the old drama was present: the volunteering, at first, then the drafting, the broken plans, the excitement and the deep concern – all of this and schooling too. It was genuine schooling with well-wrought curricula, serious students and skilled teaches. For war, this was something new under the sun."
In the September 1983 edition of This is TCU, Sally Armstrong described the Navy training program and the military atmosphere on campus: "It was a tough course, and a new kind of training. And it was serious. By January, 1943, all the boys at TCU had to participate in military drills under World War I veteran and geology professor Dr. Gayle Scott, and all the girls took strenuous physical training. And in November, a memorial service at University Christian Church honored the 16 war dead who had attended TCU."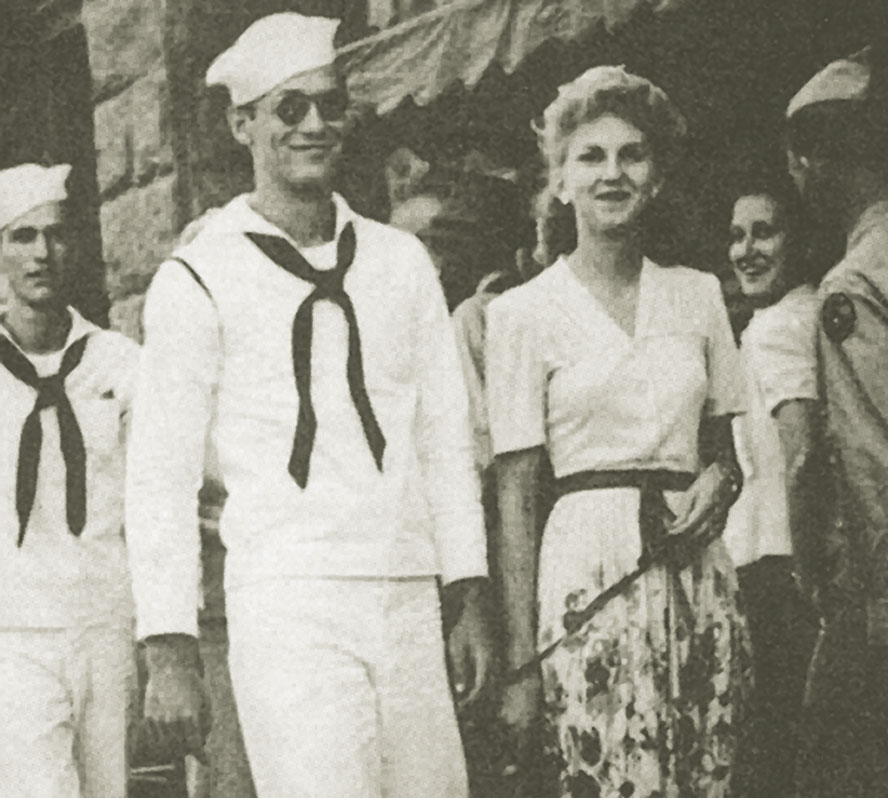 During the World War II period, V-12 students were housed on campus. Their dormitories became the "U.S.S. Jarvis" and "U.S.S. Clark." They participated in most aspects of campus life. Some were yell leaders; some served on the student council. One student was stage manager for the dramatics club and another lettered on the tennis team. A sailor was president of the Class of 1945.
Nearly all of TCU's V-12 students eventually saw active duty. After World War II, most of them returned to civilian life and pursued careers in medicine, education and business.
John Hardin, who served as vice chairman of student affairs for the V-12 unit, recalled later: "It was a well-run unit. That, along with the privilege of being at TCU, and living in a time when the country was pulling together and all of us feeling we were part of a great worthwhile effort, made sweet memories that are still with me today."
If you have memories of campus during the war years, please e-mail them to tcumagazine@tcu.edu.