Objects of affection
Professor examines how people can fall in love with their stuff.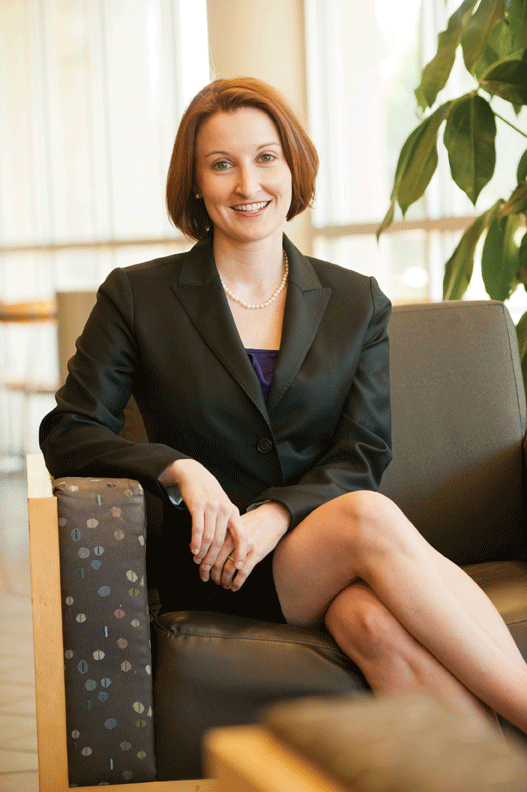 Objects of affection
Professor examines how people can fall in love with their stuff.
In an episode of Sex in the City, Carrie Bradshaw spots a pair pink Christian Louboutin heels in a shop window and seductively coos, "Hello, lover."
The line drew laughs from viewers who related to her passion for fashionable shoes, but it also shows how people can literally fall head over heels for inanimate objects.
A study conducted by Nancy Sirianni, assistant professor at of marketing, published in the Journal of Consumer Research, found that people express passion, intimacy and even commitment to possessions such as cars, bicycles, computers and firearms.
"It's really not that unusual, but most people don't talk about it," says Sirianni.
She began her research into this area back in 2006 when she was a doctoral student at Arizona State University. Her adviser, John Lastovicka, was a car buff with strong feelings for his Pontiac Fiero and suggested classic cars would be a good place to start. They began interviewing subjects at Phoenix area car shows and it wasn't long before they noticed the passion these aficionados had for their wheels.
"Some even teared up when asked about how much their car meant to them," says Sirianni.
Looking at ways to measure these bonds, Sirianni and Lastovicka settled on three signs of affection: passion, intimacy and commitment. For example, passion may be reflected as the urge to be with the object. Intimacy can be reflected in detailed knowledge of when and where the item was manufactured and commitment is reflected in comments like "I would never part with it."
Both qualitative and quantitative approaches were used in the study.
The two researchers developed survey questions to measure the qualities that comprise love. They then used a quantitative approach by testing the survey questions with members of online forums.
The research can provide valuable insights for businesses catering to a very dedicated group of consumers. For example, Sirianni says, while some people might laugh at someone who names their car, an auto part retailer should recognize that level of connection could bring higher sales.
"Companies need to look for ways to connect with these customers' passions," she says. "They can easily spend six or seven times more than other customers. They should be treated with kid gloves."
Looking to expand their research beyond cars, Sirianni suggested gauging gun owners.
"I'm a native Texan and I know how passionate people are about their guns, she adds.
She surveyed 41 gun owners, half of whom were women, and found a deep connection. "One woman said just thinking about her gun was a turn-on," Sirianni adds.
They also found tight bonds between avid cyclists and their bikes and programmers and their computers.
"We found that for people to really form a bond, the objects need to be something you physically touch."
A big challenge is accepting that people can actually love their possessions, Sirianni said. Many people, upon first learning about the project, seemed to judge these individuals as having "non-healthy" behavior.
And many of the interviewees who expressed devotion to a certain possession would deny actually being in love.
"They may not think they love these things but the way they act, the way they talk suggest otherwise," she says.