Chancellor's Message: Good neighbors and community connections
The need for community connections is in TCU's DNA.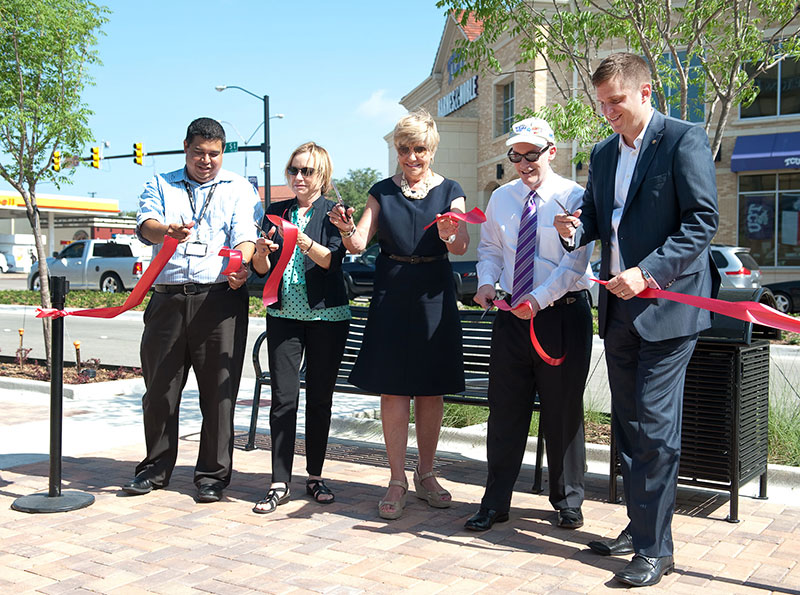 Chancellor's Message: Good neighbors and community connections
The need for community connections is in TCU's DNA.
The Texas Christian University neighborhood is purple on every football game day. Take a stroll around the area and you will see TCU banners fluttering in front yards, T-shirt-clad neighbors streaming to Amon G. Carter Stadium and a growing sense of spirit and excitement as kickoff nears.
Neighborhood support is important to us. We know that a football Saturday also brings heavy traffic, cars parked solid along the streets, Frog Horn blasts and the accompanying noise when fireworks light up the sky.
In return, TCU works to be a good neighbor, too. We delight in seeing residents out exercising on the sidewalks; parents and their children at the Christmas tree lighting in the Campus Commons; and neighborhood kids playing on our fields at soccer and football camps. Joggers. Dog walkers. Parents with strollers. The need for community connection is in TCU's DNA.
Collaboration is also vital to being a good neighbor. The Berry Street Initiative is a great example of the good that can grow from working together. This partnership includes the city, businesses, neighbors, community organizations and TCU — all entities with the mindset that the commercial area on the university's southern border could be transformed. The results are obvious: a wide, well-lit, tree-lined street, beautiful landscaping, strong pedestrian traffic and a vibrant business environment. Those of us involved in the Berry Street renaissance are convinced that its best days are still ahead. For when we collaborate, we all win.
From connection and collaboration comes change, which is at the heart of the university education experience. After more than 100 years here, we consider all of Fort Worth and the DFW Metroplex to be our neighborhood, part of our greater campus community. We truly strive to be integral to the heart and soul of our hometown and region.
The community connection grows servant leaders. When our students participate in more than 60,000 hours of community service each year … when they intern in schools and hospitals … when they develop professional expertise by giving a hearing test or taking a patient's blood pressure … these students are honing professional and leadership skills … they are preparing to become tomorrow's leaders … and they are developing the habits of civic engagement and professional expertise.
Among TCU's significant attractions to students are the amazing opportunities for internships and employment in Fort Worth and the region. The TCU-Fort Worth partnership obviously makes an impression with more than half of our 83,000 alumni living and working in North Texas. As we say at TCU, our students are learning to change the world.  That starts — and continues — right here in our hometown.
As always, thanks for your loyalty to TCU,
Victor J. Boschini, Jr.